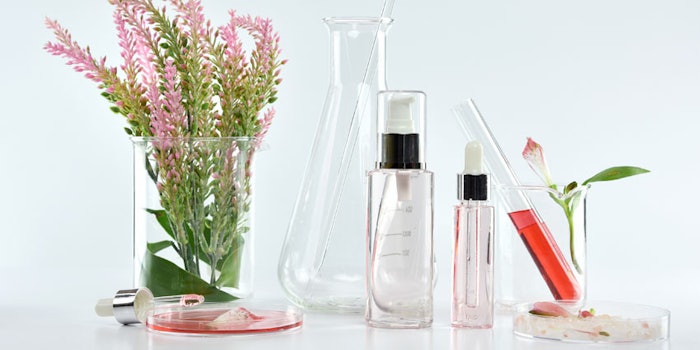 Counter Brands, LLC, parent company of the clean beauty aficionado Beautycounter, has announced its endorsement of the newly introduced Natural Cosmetics Act. Could U.S. legislators finally be taking a stance on what defines 'natural'?
The bill, introduced by Congressman Sean Patrick Maloney (D-New York.), is the first of its kind introduced in the U.S. that sets clear guidelines for the use of the word natural and naturally derived on personal care products. Additional details are provided below. 
See related: Beginner's Guide to Natural/Organic
Setting Standards and Leveling the Field
According to Beautycounter, the bill sets a strong standard to protect consumers while holding companies and suppliers accountable for the information displayed on labels.
"Shopping for personal care products should be easy," said Gregg Renfrew, Beautycounter Founder and CEO. "While words like 'natural' can signal a safer product, there are currently no industry standards." She added that for years, Beautycounter has pushed for Congress to create clear standards for such marketing terms. 
"[We] are thrilled to support the Natural Cosmetics Act. This landmark bill sets clear and reasonable standards for companies who want to claim an ingredient or product is natural, while instilling confidence for today's savvy consumer."
'Natural,' as defined by the bill, must contain
at least 70% natural substances, excluding water,
in order to use the term on labeling.
Add to this the fact that by outlining rules to support a natural product claim, legislators are effectively leveling the playing field for smaller indies to compete with multinationals.
The Bill in Action
According to Maloney's political website, no major federal updates have been made to cosmetics regulation in more than 80 years. And, under the 1938 Federal Food, Drug and Cosmetic Act, falsely labeling products as natural does not qualify as misbranding.
As such, the bill (not yet posted) proposes that cosmetic products sold, labeled or represented as natural as defined by the bill must contain at least 70% natural substances, excluding water, in order to use the term on labeling. To maintain accountability, the bill requires suppliers to conduct carbon-14 testing, which must be submitted to manufacturers. The bill also would give the FDA authority to issue a cease distribution order, public notice on the FDA website and voluntary recall authority of any product deemed misbranded under this act.
Rallying Support
Beautycounter noted it is mobilizing its base in support of the bill, including clients and a network of more than 45,000 independent consultants across all 50 states. A certified B Corporation, Beautycounter has been active on Capitol Hill since its founding in 2013.
Additional endorsements for the bill come from: Aprinnova, BaboBotanicals, The BeautyWell Project, Biossance, Credo, EO Products, Follain, Ivy Wild, May Lindstrom Skin, NakedPoppy, National Women's Health Network (NWHN), OSEA, Pipette, RMS, Take Care Shop and WE ACT for Environmental Justice.
Stay tuned as we follow developments with this proposed legislation.