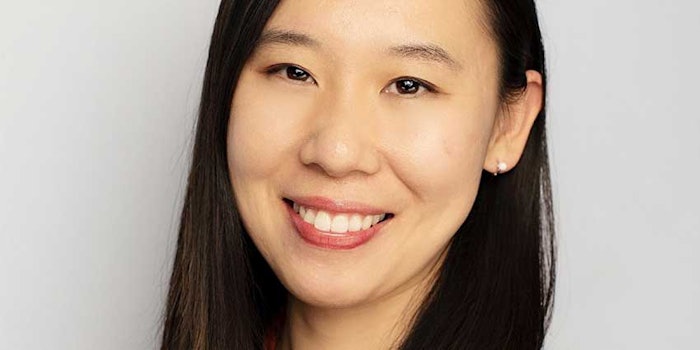 Meet Xu Kang, a Ph.D. candidate at the University of Cincinnati College of Pharmacy majoring in pharmaceutical sciences.
With plans to graduate in summer 2021, Kang shares her early university work here, along with future visions for the industry.
At the University of Cincinnati College of Pharmacy, I have the opportunity to research how to use chemistry to improve the stability and overall safety of photosensitive topical drugs, such as sunscreens and acne drugs. I have successfully modified two active ingredients, and their chemical and photochemical properties improved dramatically. That research was very exciting because the ingredients could potentially be used in skin care to prevent irritation, or used in raw material handling to avoid raw material explosions caused by heat.
What do you like most about your work? What do you find most challenging?
What I like most is learning about cool technologies and methodologies I can later use in creative ways to solve practical research problems. Many people think chemistry is a distant idea that is irrelevant to our lives but as I began to do research in chemistry, I found it was a beautiful discipline that can practically make our lives easier and more enjoyable.
The most challenging thing about my work as a researcher is that most of the time, you won't see the results you want and unexpected things happen all the time. I only began to have positive results after two years of hard work in the lab. This is pretty normal in doctoral student life since working toward a Ph.D. is like being trained for a new way of thinking; and we are all doing something very novel, so hardship is to be expected. Always trying to find ways to be positive can help.
"It's such a rewarding experience to make science so practical."
Describe one of your biggest achievements relevant to cosmetics R&D.
I've been trying to improve the stability and overall safety of sunscreens and acne drugs during my Ph.D. study. My biggest achievement would be that through supramolecular modification, I have managed to decrease the lifetime of free radicals produced by an acne drug from 470 ns to 16 ns, which is very dramatic. As we know, free radicals can do great harm to our skin, so this novel methodology, if used in formulations, could potentially help acne patients to experience fewer side effects.
What is it about the cosmetics and personal care industry that excites you?
The thing that excites me most is there is so much science behind cosmetics and skin care products. It's very interesting to get to know other scientists who work in similar areas like me but from completely different fields, such as engineering, dermatology, biology, etc. When I see my scientist friends' products on a retail shelf and in consumer's homes, I feel extremely happy. It's such a rewarding experience to make science so practical.
What areas or technologies do you think are untapped for cosmetics R&D? i.e., what areas would you like to explore to shape the future of our industry?
I think personalized cosmetics will be the future of the beauty industry. But a good system is not easy to develop as it needs a good amount of effort from scientists in different fields. Personalized cosmetics can provide solutions that are most suitable for each individual, and if a consumer likes a certain brand, he or she will not need to make choices any more, which can save a lot of time. It also is fun to have cosmetics with consumers' own names on product bottles delivered directly to their homes.