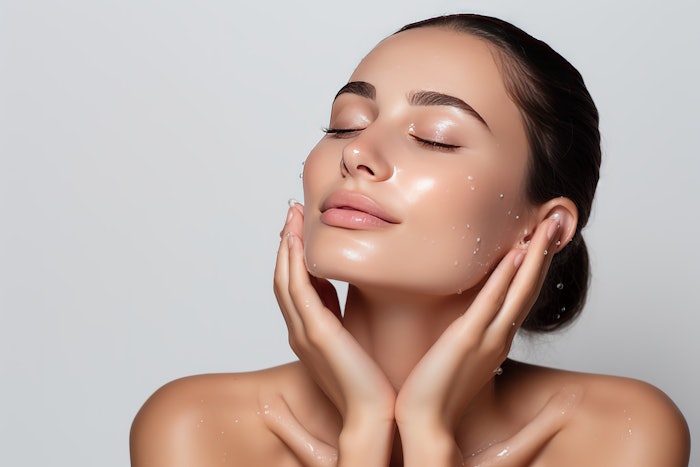 Photo Credit: Intelligence Studio
LipoTrue will display two of its latest active ingredients at in-cosmetics Asia 2023, including a collagen fragment from wild plant proteins and an ingredient obtained from white willow bark and tomato stem cells.
Related: Time to Shine: C&T Announces the 2024 Allē Award Finalists
The company is introducing a line of protein fragments known as Remastered Fragments. Two ingredients to be feauted at the show include:
Col-4-Frag remastered (INCI: Not Provided) — This ingredient acts on the collagen IV network by intervening on its synthesis and anchoring thanks to perlecan and type VII collagen, per the company. This helps to form more interdigitations in the DEJ, favoring the nutrition and firmness of the dermis and epidermis. As a result, the ingredient offers a smooth neck and décolleté with fewer wrinkles and dark spots, per the company.
Calisensix (INCI: Not Provided) — This ingredient is obtained from white willow bark and the stem cells from tomato. It resolves neurogenic inflammation, soothing discomfort and enhancing pleasant sensations in sensitive skin, both self-perceived and objectively detected, per the company.
in-cosmetics Asia 2023 will take place from Nov. 7-9 at the Bangkok International Trade & Exhibition Centre (BITEC), in Bangkok, Thailand.