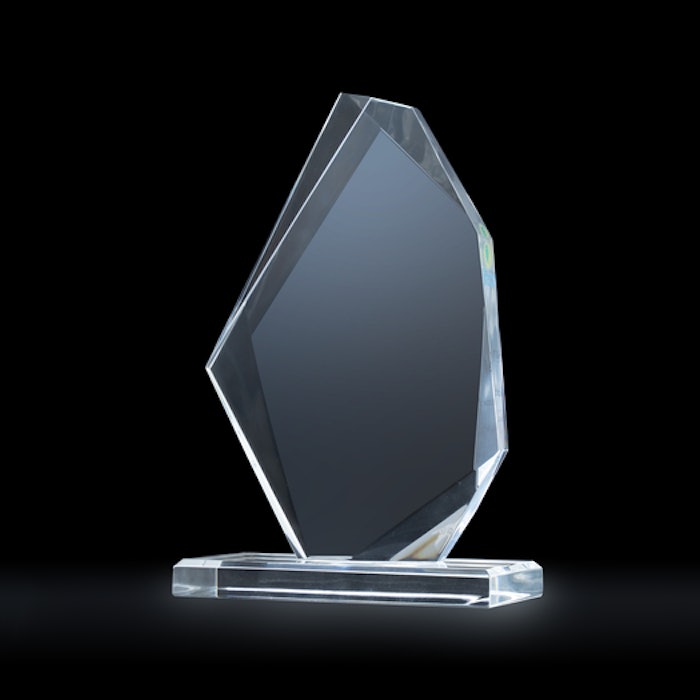 The organizers of in-cosmetics Asia have announced this year's 2022 Innovation Zone and Spotlight On Formulation award winners.
Announced on day two of the event, the awards honored the best ingredients, and on day one, applications. All awards recognized companies responding to the needs of the industry by demonstrating innovation and the growing focus on sustainability.
 Innovation Zone: Active Ingredient Award
Gold award: The winner of the gold award for the Innovation Zone: active ingredient category was Mibelle Biochemistry for NovoRetin (INCI: Pistacia Lentiscus Gum/Pistacia Lentiscus (Mastic) Gum (and) Hydrogenated Lecithin (and) Phenethyl Alcohol (and) Ethylhexylglycerin (and) Caprylic/Capric Triglyceride (and) Water (Aqua)). Serving as a plant-based retinol alternative, it was recognized for providing anti-aging effects and benefits for acne-prone skin. Based on mastic, which is an aromatic resin from the tree bark that grows on the Greek island of Chios, NovoRetin increases the amount of naturally occurring retinoic acid in the skin, which leads to retinol-like effects.
Related: What's Next for Beauty Accelerate and the Allē Awards
Silver award: Taking the silver award, Vytrus Biotech was recognized for its Elaya Renova (INCI: Glycerin (and) Olea Europaea (Olive) Leaf Extract (and) Pentylene Glycol (and) Cyclodextrin (and) Citric Acid (and) Cyamopsis Tetragonoloba (Guar) Gum (and) Xanthan Gum (and) Tocopherol (and) Phytic Acid (and) Water (Aqua)), a 100% natural active for global hair and scalp care. It protects, reinforces and regenerates the hair structure, from scalp to hair shaft, and hair-anchoring proteins using a plant strategy. It is inspired by the architectural concept of tensegrity, which explains how changes applied to an area will also exert effects at a distance because of interconnections. Vytrus has transferred this vision to the hair structure, where the hair shaft and the scalp are intimately interconnected.
Bronze award I: Meanwhile, with such tough competition, two bronze awards were announced. BASF took the first accolade for its postbiotic technology for healthy aging, Postbiolift (INCI: Maltodextrin (and) Lactobacillus Ferment). The ingredient's secreted metabolites contribute to more elastic skin, a smoother appearance of wrinkles around the eyes and an even complexion.
Bronze award II: Cellicon Lab was the second bronze award winner, recognized for its DST-DX (INCI: Not Provided) skin lightener. Designed to target the melanocyte — a highly differentiated cell that produces a pigment melanin inside melanosomes — DST-DX reportedly contains one of the most potent tyrosinase inhibitors; even more potent than hydroquinone.
 Innovation Zone: Functional Ingredient Award
Gold award: In the Innovation Zone: functional ingredient category, Ashland Singapore celebrated the gold win for its Antaron soja Glycerides (proposed INCI: Maleated Soybean Oil Glyceryl/Octyldodecanol Polymer), a nature-derived, biodegradable water resistant film former and SPF booster for sun care formulations that also provides transfer resistance for color cosmetics. Antaron Soja Glyceride is non-GMO, vegan suitable and compatible with both organic and inorganic ingredients.
Silver award I: The silver and bronze levels each honored two innovations. Global Bioenergies took the silver award for its Isonaturane 12, a naturally sourced isododecane product. According to the company, isododecane is one of the most important molecules used in the cosmetics industry, both in the makeup segment, where it is the only molecule able to deliver long wear properties, and in skin care and hair care, where it endows textures with lightness and softness.
Silver award II: Fellow silver award winner was Sharon Laboratories for its broad-spectrum preservative blend, Sharomix 99 (INCI: Zinc Acetate (and) Sodium Benzoate). Suitable for cosmetic applications inspired by clean beauty, it is formulated with a minimalist composition using food preservatives. It is water-soluble and is suitable for baby care and wet-wipe applications.
Bronze award II: Bronze award winners included Hallstar for its SolaPure Glo (INCI: Vegetable Oil (and) Simmondsia Chinensis (Jojoba) Seed Oil (and) Curcuma Longa (Turmeric) Root Extract) natural multifunctional emollient that improves sun protection performance. This holistic sun care solution leverages adaptogen-rich turmeric's inherent skin care potential to improve SPF/PFA levels, defend against "inflammaging" and promote overall skin well-being. It is ideal for regulatory restricted markets, as the use of SolaPure Glo can help to achieve the same or higher sun protection efficacy with lower UV filter concentration in organic and inorganic sunscreen systems.
Bronze award II: In addition, Jan Dekker also celebrated its bronze award achievement for its natural derived cellulose-based emulsifier, Dekamulen Power'Feel (INCI: Microcrystalline Cellulose (and) Xanthan Gum (and) Cellulose Gum). The 98.8% natural-derived polymeric emulsifier can create many variations of textures. It enables high emollient loads of a broad range of emollient types at low use levels. It also provides light and silky textures, high spreadability without peeling effects and is a replacement for synthetic emulsifiers.
 Spotlight On: Formulation Award
On the opening day of in-cosmetics Asia, attendees came together to celebrate the best Spotlight On formulated ingredients. More than 30 entries were reviewed by the judges live on the show floor, in a bid to find this year's winners.
Gold award: Scooping the gold award, DKSH Performance Materials (Thailand) was recognized for its Baby One More Time Face cleanser powder. Designed to act as part of a self-care cleansing ritual, it helps to achieve a youthful complexion. It is also promoted as free from ingredients such as microplastics, SLES/SLS and silicone, with DKSH reducing water quantities used during the production process.
Silver award: Also recognized in this year's Spotlight On Awards, Innovacos Cup took the silver award for its Cleaning Oil to Milk with PolyAquol-2W. A patented polyglycerol-based o/w self-emulsifier, the product is both naturally derived and Cosmos approved. It offers a wide range of formulation compatibilities while providing a unique skin feel to emulsions. Generating highly organized liquid crystals, essential to providing stability to the emulsion, it ensures compatibility with the skin, showing biomimetic clinical benefits. It has also been shown to prevent and repair damage caused to the skin barrier function by UV exposure, restore the cutaneous microflora with bio-biotic properties to S. epidermidis, and help cutaneous homeostasis to improve the skin barrier function and mitigate signs of skin disorders.
Bronze award: Finally, taking the bronze Spotlight On award, Evonik (Thailand) was chosen for its Winter Time Regeneration Lotion-Vitamin D3 (MM 432/4) with TEGO Sterol 7-DHC V. Designed to help regenerate sun-stressed skin during the winter months, the lotion features a fully renewable, natural skin cholesterol specialty: TEGO Sterol 7-DHC V. According to the company, 7-dehydrocholesterol is a natural vitamin D3 (cholecalciferol) precursor that is activated under UV irradiation. In vitro testing indicates 7-dehydrocholesterol can provide skin protection and repair benefits by targeting various natural skin markers. It also promotes skin cell differentiation and boosts natural antimicrobial peptides in the skin, as well as offers the benefits of Vitamin D.
in-cosmetics Asia continues at the Bangkok International Trade and Exhibition Centre (BITEC), Asia's premier exhibition and convention center, through Nov. 3, 2022.