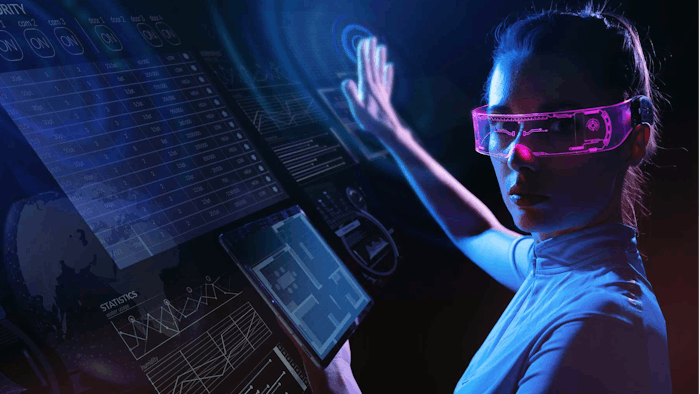 Technologies such as high-throughput screening, AI and modeling, and other digital tools are ramping up the pace of new cosmetic ingredient technology discovery and product development. During Beauty Accelerate 2022, to be held Sept. 28-29, 2022, in person in NYC, Peter Tsolis, vice president, skin care R&D, The Estée Lauder Cos. will explore how in his keynote presentation.
The session will inspire attendees by considering the ways emerging technologies can make innovation more efficient while rendering brands nimble enough to respond to shifting consumer and supply chain realities. Tsolis's keynote will be followed by a panel discussion on the same subject, with colleagues Ron Robinson, founder and CEO, BeautyStat, and Akshay Talati, vice president of product development research and innovation, GOOP.
See related: Industry Insight; How Digital Tech is Iterating Beauty
Featured Expert: Peter Tsolis, The Estée Lauder Cos.
Throughout his 20+ year career, Peter Tsolis has held positions in brands such as La Mer, Clinique and Estée Lauder, as well as led corporate innovation and strategy roles. He has developed and managed innovations for countless breakthrough products and platform technologies for the corporation's skin care and color categories. These enterprise R&D leadership roles provided platform technologies delivering superior consumer benefits and market-leading opportunities.
Tsolis holds degrees in chemistry from New York University, as well as an MBA from NYU's Stern School of Business. He is also an adjunct professor in New York University Tandon graduate school of engineering, and teaches a polymer course in the program. Tsolis is a member of the executive board of the IFSCC and Cosmetics & Toiletries Scientific Advisory Board, and served as past president of the Society of Cosmetic Chemists. 
Join us Sept. 28 and 29, 2002, to gain valuable insights!
Featured Expert: Ron Robinson, BeautyStat
Ron Robinson is a veteran cosmetic chemist with more than 20 years of experience in creating innovative, big-selling beauty products for leading beauty brands (Clinique, Estée Lauder, La Mer, Revlon, Avon and Lancome). Robinson started his own beauty brand, BeautyStat Cosmetics, in 2019. His brand, already an award-winner, is fast-growing with a star vitamin C serum (Universal C Skin Refiner) that has been named one of the best by Allure, Vogue and Harper's Bazaar. Robinson recently launched his brand at ULTA Beauty.
Featured Expert: Akshay Talati, GOOP
Akshay Talati is a pharmacist and leader with an established track record of more than two decades in cosmetics, dermatological and pharmaceutical product development, for 20+ distinct brands of three of the largest multinationals: The Estée Lauder Cos., Unilever and L'Oréal. He champions innovation for hundreds of products and advises in several cosmetic societies, striving to positively influence those who seek guidance through mentoring. Currently, he leads new product development and innovation for GOOP, and serves as a founding member of Skindie, generating authentic beauty intelligence and trends.
Making Beauty Better
Live in New York on Sept. 28 and 29, 2022, Beauty Accelerate will make "Beauty Better" with two days of inspiring expert-led discussions, market data briefings, cosmetic science presentations, interactive Q&As, an innovation exhibition and networking activities—including the all-new, co-located Cosmetics & Toiletries Allē Awards dinner.
Under this year's theme of "Beauty Better," topics will range from: tech x beauty to accelerate R&D, cosmetic regulations and the opportunities they present, sustainable and simplistic formulating, skin immunity, the skinification of hair and neuromarketing to engage consumers; to beauty growth opportunities from several newsmaker brands, market data and analysis from leading analysts, insights on gen Z consumers and more.