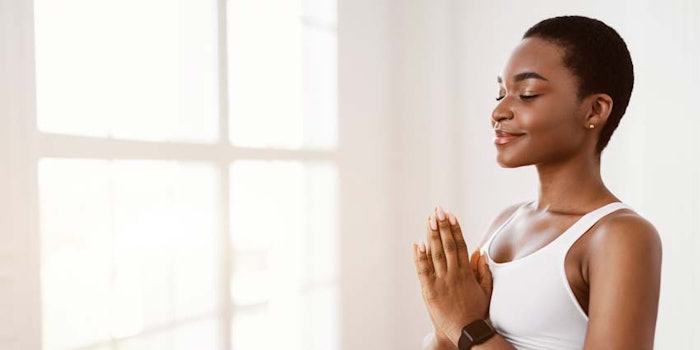 UPDATE: For a limited time, Beauty Accelerate's educational sessions are available for on-demand viewing for current and new registrants. Log in or sign up now for access through December 20, 2021.
Beauty Accelerate, a co-production of Cosmetics & Toiletries and Global Cosmetic Industry, is excited to once again bring you a virtual event featuring leaders in cosmetics innovation ranging from ingredients and R&D, to marketing, retail, packaging and more. Join us Oct. 18-21, 2021, to become a part of beauty's resurgence.
Featured Talk: Psychodermatology and Skin Aging—The Mind-Skin-Emotion Connection

​Psychode­rmatology is a term the cosmetics industry has thrown around for nearly a decade. It refers to the study of how the mind and body interact in relation to the onset and progression of skin disorders. It also examines psychone­uroimmunology, i.e., the way one's mental state affects the immune system and hormones, in turn affecting the skin. According to the American Academy of Family Physicians, psychode­rmatologic disorders can present as conditions such as eczema or psoriasis, which are worsened by stress.
See related: Psychodermatology; Believing is Seeing
Psychodermatology is highly relevant to skin aging and there is ample evidence documenting that emotional stress is just as detrimental to skin as physical stress or chronological aging. This presentation gives a clinician's perspective on connections between mental stress and skin aging. It also explores how changing the consumer's state of mind has biological implications with the potential to benefit skin's health and appearance.
Biography: John Koo, M.D.
John Koo, M.D., is a professor of dermatology at the University of California at San Francisco (UCSF) School of Medicine. He received his medical degree from Harvard Medical School in Boston, where he was a Harvard National Scholar. Board certified in both psychiatry and dermatology, he is a member of the American Psychiatric Association and the American Academy of Dermatology.