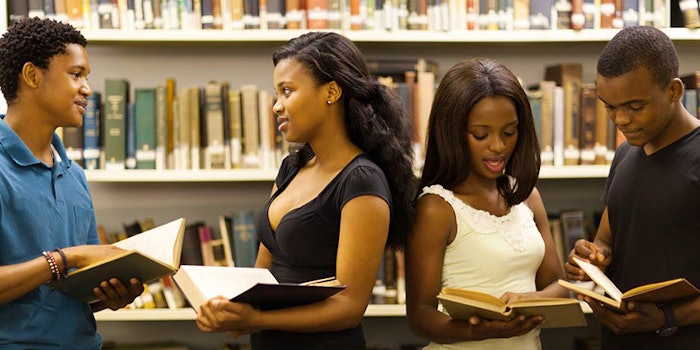 The Society of Cosmetic Chemists (SCC) announced the creation of the Madam C.J. Walker Scholarship in support of under-represented minority students pursuing an undergraduate or graduate degree in chemical, physical, medical, pharmaceutical, biological or related sciences and technology. This scholarship is part of the SCC's initiatives to support diversity, equality and inclusion in the cosmetic and personal care industry, and is funded through the support of Mary Kay Inc.
Related: SCC Honors Juneteenth with Inclusive Cosmetics R&D Initiatives
Madam C.J. Walker (born Sarah Breedlove; 1867-1919) was an American entrepreneur, philanthropist, and political and social activist. She is regarded as the first female self-made millionaire in America. Walker made her fortune by developing and marketing a line of cosmetics and hair care products for Black women through the business she founded, Madam C.J. Walker Manufacturing Company.
Two scholarships, in the amount of $5,000 each—sponsored by Mary Kay Inc.—will be awarded to students of under-represented minority groups (Black/African American, Native/American Indian, and Latin/Hispanic American) pursuing an undergraduate or post-graduate degree.
In addition to the scholarships, the SCC will provide each awardee with a $250 travel voucher, one night's accommodation and a complimentary full access registration to attend the SCC 75th Annual Meeting and Showcase in 2021, to be held Dec.14-15. The scholarships and travel stipends will be presented at the Awards Breakfast.
According to the SCC, diversity, equity and inclusion are at the core of its organizational values. The organization and the industry are strengthened by the varied identities, experiences, cultures and perspectives of leadership, employees and members.
"Madam C.J. Walker is an icon who spent her entire career breaking through barriers to become one of the nation's greatest entrepreneurs despite the many obstacles that stood in her path," Lucy Gildea, Ph.D., chief scientific officer at Mary Kay, said. "It is important that we continue to honor her legacy by supporting young minority scientists. By partnering with the SCC and creating the Madam C.J. Walker scholarship, we hope to inspire and empower the next generation of student scientists who want to follow in Walker's footsteps."
"The SCC is committed to efforts to support diversity, equity and inclusion for all participants in the cosmetics and personal care industry," said Erica O'Grady, CAE and CEO of the SCC. "We are grateful for the generous support of our scholarship sponsor, Mary Kay Inc., in assisting us with these efforts to educate under-represented groups pursuing degrees related to cosmetic and personal care product development."