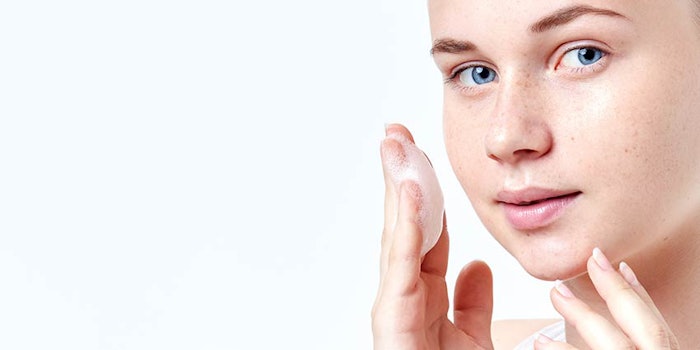 Symrise presented SymControl Care, a new active ingredient that regulates the skin's sebum production and strengthens its barrier, at in-cosmetics Global 2018.
SymControl Care addresses the needs of customers with both oily and highly sensitive skin. Symrise's internal research indicated that roughly 61% of consumers with oily skin also have sensitive skin, which leads to sebum over-production and frequent irritations.
The ingredient has been shown in ex-vivo and in-vivo to significantly reduce sebum overproduction, to sooth the skin and strengthen its barrier.
"Symrise produces the active ingredient used in SymControl Care from the microalgae Tetraselmis suecica using a blue biotechnology process. This green algae is a natural and sustainable raw material from the Mediterranean," said Marielle Le Maire, Ph.D., global category director, actives in Symrise's cosmetic ingredients division. "The cosmetic ingredient thus adheres to Symrise's sustainability objective that all strategically important raw materials should be derived from sustainable sources by 2020. We thus offer our customers and consumers a sustainable solution for a common skin type."
Update: Learn more in our exclusive interview. Watch now!