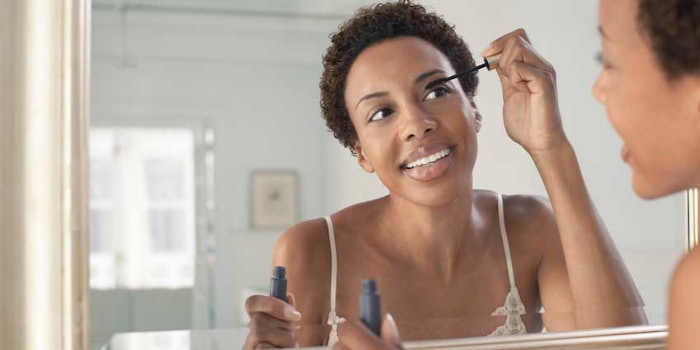 The introduction of makeup personalization has quickly changed the way consumers shop for beauty and personal care products. From online quizzes that help select the perfect shampoo/conditioner for a specific hair type to mobile apps that scan skin tone and texture for a flawless foundation match, technology is constantly making it easier for consumers to get the exact product they want and need. 
Belinda Carli, director at the Institute of Personal Care Science, shared her thoughts on how brands can create these customizable products and stay on top of the trend that is changing the industry. 
Why do you think that customizable products are rapidly growing now? Why haven't products of this sort been around before?

 
Belinda Carli (BC): The modern consumer is more demanding than ever for products that suit them and their personal needs. This is not just a personal care industry concept, but with online shopping and the explosion of social media, consumers are used to asking for exactly what they want. Consumers have always wanted products to address their specific skin and hair care needs, it's just that now, not only are they able to ask for it, but clever companies are responding with ways to provide these personalized solutions, and it's very popular! This sort of customization has been around for years but only from very small, niche companies; with the internet and online shopping, not to mention social media to spread the word, more and more personal care companies are seeing their consumers' needs being met by these niche companies, and to keep up, they are evolving and creating their own customizable offerings. 
What challenges do formulators face when creating customizable products?
BC: Economies of scale is by far the biggest challenge. When you create a personal care product, there is a significant R&D investment (time and money) in the formulation, evaluation, quality and regulatory checks, as well as the costs of labor/manufacturing, packaging and raw materials of the actual product. All of these costs are best covered by large scale production. When you create customized products, you still need to ensure the formula is safe, stable and effective, but also that it can be produced within the same sort of budget. Procuring specialized raw materials in small quantities at suitable prices, therefore, poses a significant issue, as does manufacture, labeling and quality checks such as ensuring a suitable shelf life. If a company and formulator can overcome these issues, they can then compete in the customizable space. 
Do mobile apps have a bigger impact on the industry than people give them credit for?

 
BC: Mobile apps are a great way to sell the customized product, but they don't solve the challenges in their creation. Having an app to promote the customization and help ensure the consumer gets the most out of the product's application and/or performance is very necessary – or at the least, YouTube or other instructional videos. 
What do you hope attendees get out of this presentation?

 
BC: I'll be showing attendees current customization offerings as well as providing them with customization ideas – concepts that haven't been brought to market yet. I'll also be explaining how they can overcome some of the challenges faced when bringing customizable products to the market place. In addition, I will show three actual customizable products they can take to the market, showing how the challenges have been overcome with real world ideas they can use straight away, or customize to suit their organization.
Belinda Carli will be presenting 'How to Create Customizable Products' in the Marketing Trends & Regulations Theatre 2 on October 12, 2017, between 3:45-4:30 pm at in-cosmetics North America. For more information please visit: www.northamerica.in-cosmetics.com