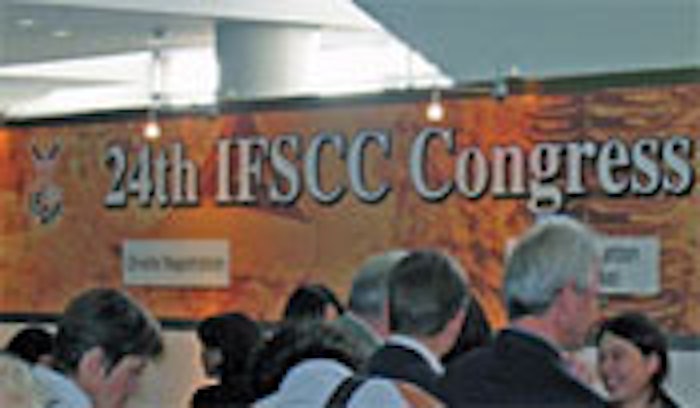 A call for papers has been made by the executive committee for the 25th IFSCC Congress. The event will take place in Barcelona in 2008. The scientific programs will be divided into molecular cosmetics, well-being cosmetics, protective strategies and safety of cosmetics.
Molecular cosmetics will be divided into the sub-categories of progress in actives research, new trends in formulation, assessment of cosmetic efficacy and advances in delivery technologies. Well-being cosmetics will be divided into cosmetic performance through sensorial appeal, neurobiology to improve skin wellness and immune system and cosmetics. Protective strategies will feature nutraceuticals and special cosmetics, recent trends in hair, nails and skin protection and updating antiaging research. Finally, safety of cosmetics will feature facing legislative challenges, animal testing alternatives, taking care of consumer health and environment-friendly cosmetics.
Abstract submission will begin May 1,2007. The deadline to submit an abstract is Nov. 30, 1007. All abstracts should be submitted via the 25th IFSCC Congress Web site.
In addition to a call for papers, the executive committee is also inviting companies in the cosmetic industry to contribute to the event as sponsors. Companies interested in doing so should e-mail info@barcelona2008ifscc.org.