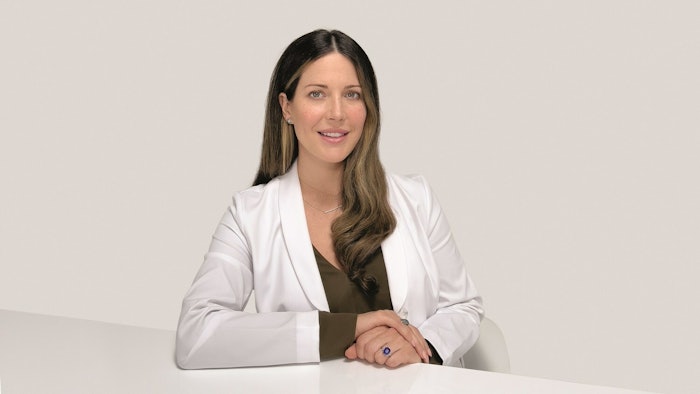 Clinique has appointed Ashley Brissette, MD, MSc, FRCSC, as the brand's first guiding ophthalmologist; she will educate consumers on the importance of eye safety, offer her ophthalmological expertise and guidance in the development of new products, and contribute to Clinique's educational content for consumers and consultants.
The brand's safety mission is upheld in Clinique's Eye Promise, which ensures that all eye makeup products are ophthalmologist-tested and safe for sensitive eyes and contact lens wearers.
Brissette is an award-winning New York-based ophthalmologist specializing in ocular surface diseases and cataract and laser corrective surgery. She serves as a spokesperson for the American Academy of Ophthalmology and is an ophthalmologist for the New York Rangers NHL hockey team.
She will be featured in the campaign for Clinique's New High Impact High-Fi Full Volume Mascara launching this month.
Janet Pardo, senior vice president, global product development, Clinique, said, "We are thrilled to welcome Dr. Brissette to the Clinique family, inspired by her impact in the ophthalmology field in both her contributions to medical literature and in her work with daily patients. We look forward to this partnership including the critical expertise and insights she brings in helping Clinique continue to carry out our commitment to safety at every step."
Brissette said, "I am passionate about education and am thrilled to partner with Clinique and their mission of eye safety. This partnership highlights the brands integrity and dedication to creating safe yet effective eye products and I look forward to exciting new advances ahead."