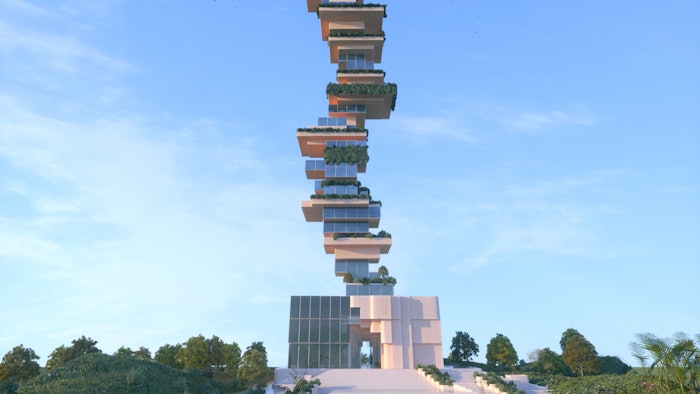 P&G Beauty launched a virtual storytelling world—BeautySphere—coinciding with CES 2022, representing the company's first venture into metaverse technology. The virtual, interactive platform allows consumers to interact with the company's portfolio of brands, research efforts and sustainability commitments through live and simulated content.
Related: Augmented Reality and Virtual Shops Boost Beauty E-commerce
BeautySphere visitors are guided through interactive content that showcases its brand portfolio and P&G Beauty's Responsible Beauty Platform—a combined effort in sustainability, safety, transparency, quality, equality, inclusion and wellbeing.
BeautySphere participants can also virtually visit the Royal Botanic Gardens, Kew, to learn about research done by P&G scientists and Kew experts for the use of botanicals in Herbal Essences products. The experience is guided by Katie Piper, an author and Pantene ambassador. Visitors can authenticate their own botanical ingredients during the virtual tour.
BeautySphere debuted at the 2022 Consumer Electronics Show (CES) with six Responsible Beauty livestream panels that featured researchers, brand experts and innovators discussing product safety, equality and inclusion.
BeautySphere can be accessed from any desktop computer (Google Chrome recommended for Mac users) at beautysphere.com.
Alex Keith, CEO, P&G Beauty, says, "BeautySphere was inspired by our ongoing commitment to find new and surprising ways for people to connect with our brands, products and values. Our hope is that, through these fully immersive, digital experiences, visitors can interact with our brands in surprising, engaging new ways."
Alexis Schrimpf, vice president of design, global skin and personal care, P&G Beauty, says, "In the spirit of Responsible Beauty, every BeautySphere participant who completes our virtual Herbal Essences journey will have the opportunity to make a positive impact in the real world by helping plant a real tree in Veracruz, Mexico a region that supports the restoration of native forest ecosystems."