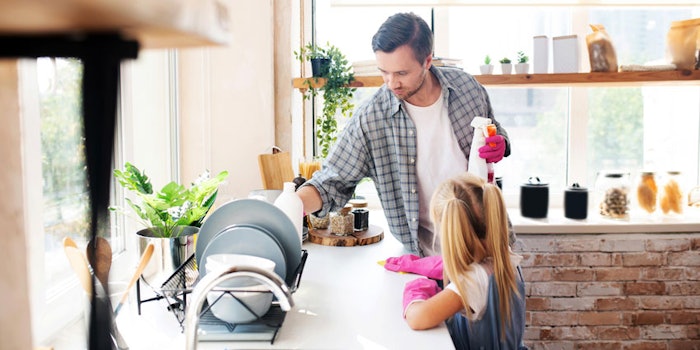 Colonial Chemical, Inc.
Colonial Chemical, Inc. has been announced as the winner of 

The Design of Greener Chemicals

category in the 2021 EPA Green Chemistry Challenge Awards Program.
Recent: Barentz Expands Distribution Agreement with Colonial Chemical
Colonial Chemical is recognized for developing Suga Boost surfactant blends that use environmentally friendly chemicals.
According to the company, Suga Boost surfactants consume less energy to create than conventional alternatives, are biodegradable and are derived from plant-based materials with performance that demonstrates potential to replace EO-containing surfactants such as SLES and APEs.
EPA recognized the winners during the virtual American Chemical Society Green Chemistry & Engineering Conference. An independent panel of technical experts convened by the American Chemical Society Green Chemistry Institute formally judged the 2021 submissions and made recommendations to EPA for the 2021 winners.
Colonial Chemical discovered that blends of functionalized alkyl polyglucoside (APG) surfactants provide a cleaning performance that is equal to or better than APEs, while avoiding environmental issues related to aquatic toxicity, endocrine disruption and carcinogenic impurities.
Suga Boost surfactants are blends of derivatized APGs prepared by attaching functional groups such as sulfonate, phosphate, quaternary ammonium, glycinate and citrate.
The surfactant blends do not yield toxic substances as they biodegrade, and are mild and safe for consumers. The blends require less energy to manufacture and require only water as a solvent during manufacture and cleanup.
"Colonial's Suga Boost technology platform is an example of a decades-old commitment to the design of greener, safer, effective surfactants for our customers and our consumers," said David Anderson, Jr., president of Colonial Chemical. "We are honored to be recognized for this achievement and will continue to design and innovate in this space that is critical for our country and world."
"Green chemistry is one way to provide solutions to some of the significant environmental challenges we're facing today, like exposure to toxic chemicals, dependence on non-renewable sources, and climate change," said Michal Freedhoff, EPA office of chemical safety and pollution prevention principal deputy assistant administrator. "The innovative technologies we celebrate today are great examples of how green chemistry is protecting our environment, preventing pollution at its source and keeping U.S. business globally competitive by creating more sustainable products."
Previously: Colonial Chemical Lowers Irritation with Natural Surfactant: SugaCitrate L1C