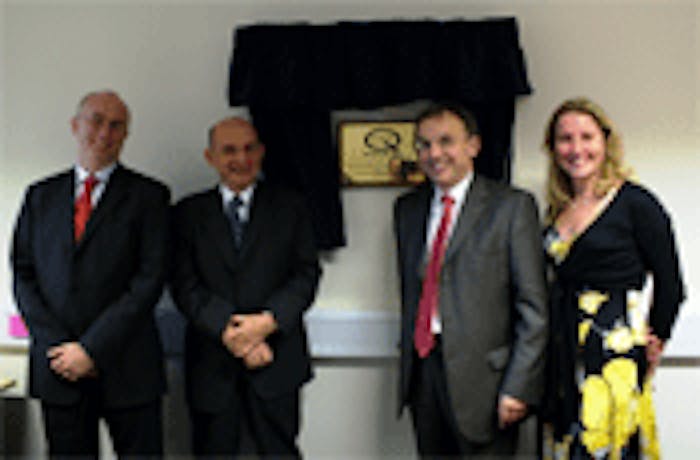 Q Chip Ltd., a leading developer of microencapsulation solutions, has officially opened its new corporate headquarters and R&D facility in Cardiff, UK. According to the company, this marks a significant step in the steady expansion that Q Chip has experienced since its foundation.
In summer 2007, Q Chip successfully raised in excess of £2 million from existing and new shareholders. This investment is being used to expand the ReaX product range of encapsulated polymerase chain reaction (PCR) reagents, Biologix microspheres for peptide delivery and cell encapsulation, as well as Q Chip's proprietary MicroPlant microfluidic device. The MicroPlant produces microspheres of uniformity (< 2% variability) that encapsulate all the reagents needed to perform a PCR. The company reports this means that ReaX assays require minimal user input, time and skill level, providing results that are accurate and reproducible.
Commenting on the move to the new facility, Executive Chairman Ken Powell said in a press release,"the management and staff of Q Chip have consistently hit all the milestones set for it by the board and shareholders. This is a true testimony to the quality of the team. After the successful completion of a major funding round last year, I believe the expansion into the new headquarters provides further evidence of the momentum behind the company and the market appetite for its products."
For more information, visit www.q-chip.com.