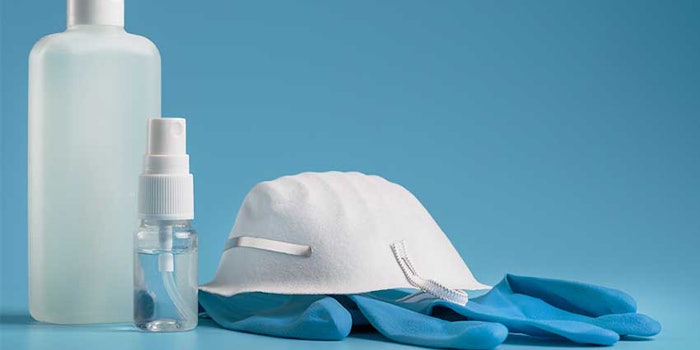 BASF and the Estée Lauder Companies have partnered with the civil society organization, Solidaridad Network, to provide COVID-19 hygiene kits to more than 1,000 smallholder farmers and families in the Way Kanan District in Lampung, Indonesia.
Related: 5 Cosmetic Giants Combating COVID-19
Approximately 3,000 people have received the COVID-19 hygiene kits, which include face masks, soap, hand sanitizer and an informational pandemic prevention leaflet. Additionally, informative banners detailing COVID-19 preventative measures were placed in each of Way Kanan's seven sub-districts.
Farmers Association KTNA, Business Watch Indonesia and Farmer Group leaders helped safely distribute the kits, via drop-off points and by going door-to-door to farmers.
"The COVID-19 pandemic has turned the world upside down for a lot of people around the globe," said Daniele Piergentili, vice president, home and personal care at BASF in North America. "Aside from donating hand sanitizing gel globally, we supported the community of Indonesian smallholder farmers to help ensure their health and safety. We are grateful to our partners the Estée Lauder Companies and Solidaridad Network for this collaboration."
"As a global company driven by deeply rooted values, we are committed to supporting our long-standing partners and their communities to stay safe and healthy," said Greg Polcer, executive vice president, the global supply chain of the Estée Lauder Companies Inc. "The Estée Lauder Companies are proud to partner with BASF to support Solidaridad Network's vital COVID-19 relief efforts, which help to protect Indonesian smallholder farmers and their families from the impact of the pandemic."
For more information contact, BASF.