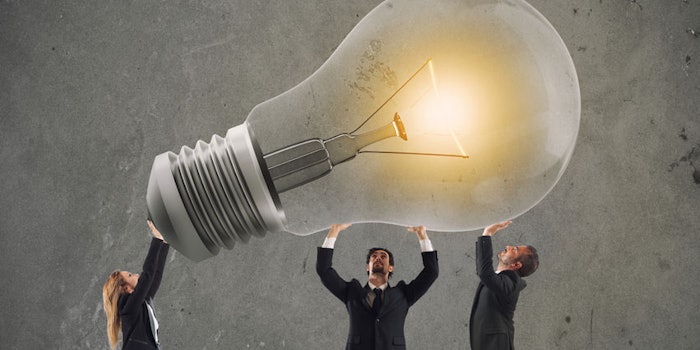 Following the acquisitions of Vee Pak, Cosmetic Essence Innovations (CEI) and Aware Products, the three have merged to form Voyant Beauty.
This full-service partner to the personal care and beauty industry offers innovative hair care, bath and body, and skin care solutions for established multinationals and fast-growing emerging brands.
Richard McEvoy, CEO of Voyant Beauty, commented, "...Our integrated approach helps brands grow throughout their entire product lifecycle, and our responsive solutions driven by innovation help customers get to market quicker to meet ever-heightening consumer expectations."
Andrew Davis, SVP of new business development for Voyant Beauty, added, "Voyant will serve personal and beauty care brands seeking out manufacturing partners that bring new and exciting innovation concepts to the table and act as an extension of their supply chain."
Bill Smith, SVP of supply chain of Voyant Beauty, noted, "Voyant's integration of network capabilities enables support for a full breadth of offerings from initial innovation to full globalization...."
Finally, Todd Shea, VP for innovation, marketing and strategy of Voyant Beauty, stated,  "Voyant will approach the beauty segment with innovation at every level of the organization—how teams are structured, how supply chain is handled, and the products that are created. New investment in best-in-class technology will drive speed-to-market—meaning the best new products get to consumers faster than ever before."
For more information, visit the Voyant Beauty website.