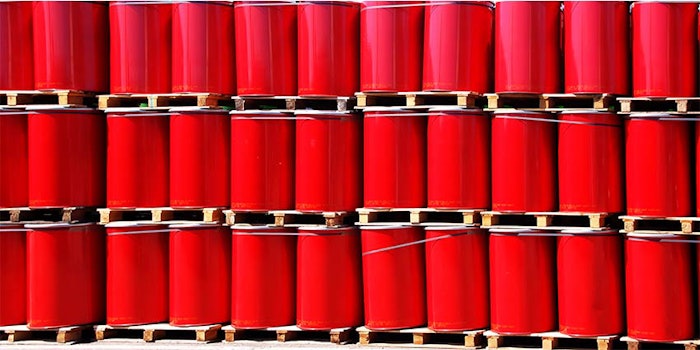 Genomatica has announced large-scale commercial production of its Brontide butylene glycol (INCI: Butylene Glycol).
More than 600 tons of the naturally-sourced Brontide was produced in less than five weeks, packed in thousands of drums. According to the company, purity varied by less than 0.08% across 21 production lots. Brontide is produced at a Novamont fermentation-based production plant in Italy.
Genomatica's marketing partners include Daicel, Azelis and Viachem; additionally, more than 250 formulators have received product samples to evaluate Brontide for use int heir personal care and cosmetic products.
Related: Genomatica Completes $90 Million Financing Toward Sustainability
Made from plant-based sugars using Genomatica's fermentation-based process technology, Brontide offers a way to address consumer demand for more natural ingredients and improved sustainability while delivering the same performance as a petroleum-based butylene glycol. It has 50% lower global warming potential than conventional butylene glycol, per an independent lifecycle analysis.
"The Brontide we're showcasing today will support the product introductions being made by our first wave of customers," said Damien Perriman, Genomatica senior vice president, specialty chemicals. "Genomatica knows how to produce bio-based, renewably-sourced ingredients on a large scale. That means formulators can make more natural products and differentiate themselves, and the personal care industry gains increased supply."