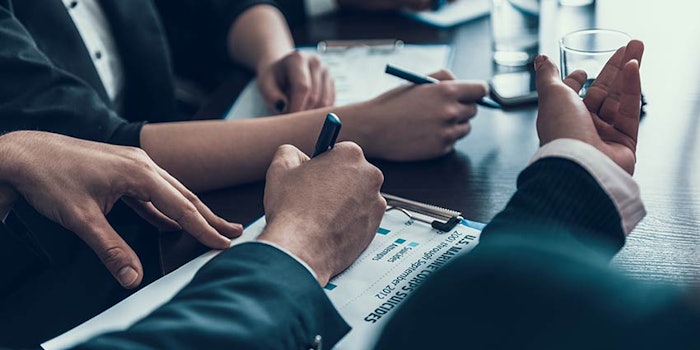 Ashland Global Holdings Inc. (Ashland) has confirmed that Cruiser Capital Master Fund LP (Cruiser Capital) has provided notice of an intent to nominate four individuals to stand for election to the Ashland board of directors.
The election will occur at Ashland's 2019 annual meeting of stockholders, the date of which has not yet been announced. Cruiser Capital owns 2.4% of Ashland's outstanding common stock.
In response, Ashland has issued the following statement:
The Ashland  board of directors and management team are committed to acting in the best interests of the company and its stockholders. Ashland strives to maintain constructive, ongoing communications with all its stockholders and welcomes views and opinions that may advance its goal of driving enhanced value. To that end, Ashland has had numerous discussions with Cruiser Capital.
The board regularly takes steps to refresh and strengthen its composition to ensure it has the right mix of experience and capabilities to maximize Ashland's full growth potential and deliver long-term stockholder value. In fact, five of the company's directors joined the board within the past three years, and four joined since the beginning of 2017. In addition, over the past five years, Ashland has nominated two directors who were recommended by stockholders.
Ashland's board and management team are focused on building on the company's momentum to create enhanced value for stockholders by delivering on the financial targets for fiscal 2018-2021 presented at the company's investor day in 2017. Ashland's strong financial results year to date are clear evidence that the actions the company is taking to drive sales and earnings growth are yielding benefits.
Ashland has a long history of taking decisive action to improve its competitive position and create value for stockholders. Most recently, the company has made significant progress in its efforts to create a leaner, more cost-competitive and growth-oriented specialty chemicals organization. In connection with its previously announced program to accelerate EBITDA margin growth, Ashland expects to achieve $120 million in run-rate savings by the end of calendar year 2019, with $50 million in annualized run-rate savings by the end of calendar year 2018. Ashland expects the full EBITDA margin acceleration redesign plan to be completed in early November and ready for full implementation.
Of note, the total stockholder return of Ashland, a component of the S&P 400, has outpaced that index in recent years. Since the completion of the Valvoline separation on May 12, 2017, Ashland's total stockholder return is 24.2% compared to 6.4% for the S&P 400 over the same time period. Ashland's one-year total stockholder return is 8.6% compared to (0.8%) for the S&P 400, the company's three-year total stockholder return is 43.4% compared to 30.3% for the S&P 400, and the company's five-year total stockholder return is 73.6% compared to 49.7% for the S&P 400, as of October 24, 2018.
The Ashland board is composed of 11 highly qualified directors, 10 of whom are independent and all bringing diverse experience and expertise in chemicals, research and development, finance, and other disciplines and industries that are relevant and important to the company's business and continued success.
The governance and nominating committee will review all director candidates in accordance with its charter and Ashland's corporate governance guidelines.
The board's formal recommendation regarding director nominees will be included in the company's proxy statement and other materials to be filed with the Securities and Exchange Commission and mailed to all stockholders eligible to vote at the 2019 annual meeting. Ashland stockholders are not required to take action at this time.