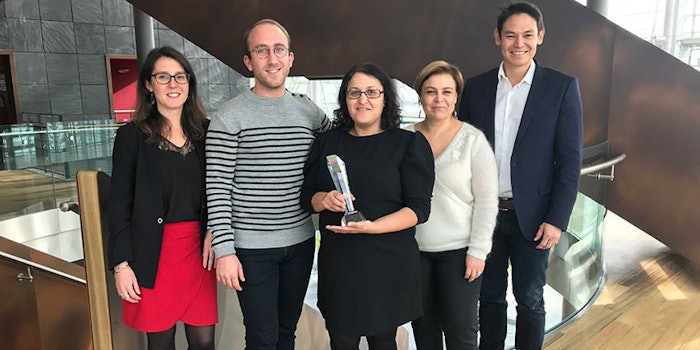 Anti-pollution skin care has primarily targeted outdoor skin stressors; Clariant Active Ingredients' Eosidin (INCI: Propanediol (and) Water (aqua) (and) Citrus Unshiu Peel Extract) instead protects skin from indoor pollution damage while maintaining a low environmental impact, earning it the 2018 Sustainable Ingredient Award.
Based on citrus unshiu sourced from South Korea's Jeju Island, Eosidin is rich in potent molecules that help to regulate immunomodulation and decrease hypersensitivity. The ingredient utilizes unripe fruit that would otherwise be discarded to promote tree growth; in this case, they are upcycled to create the raw material and for a sustainable supply chain.
Related: Clariant Conditioners Target Custom Hair Care
"Eosidin active ingredient captured the jury's attention for it showed how a green material can help push the boundaries of sustainability in the beauty industry. Not only is it based on renewable feedstock, it makes a significant difference through a low environmental impact and the active involvement of local citrus farmers in achieving a sustainable new source of income," said Amarjit Sahota, president, Ecovia Intelligence, the organizer of the Sustainable Beauty Awards.
Ernesto Horikoshi, global head of Active Ingredients, Clariant, added: "We are proud of the recognition Eosidin is receiving for its unique performance in targeting indoor pollution and for its positive environmental and social footprint. This is the third award that Clariant Active Ingredients has received in our 2 years since we started up, and the second for Eosidin. This demonstrates our strong position to develop innovative and sustainable active ingredients that are valuable to our customers, that bring real benefits to cosmetic brands and are appreciated by independent opinion makers."
The Sustainable Beauty Awards winners were announced at the Sustainable Cosmetics Summit on Nov. 6, 2018.