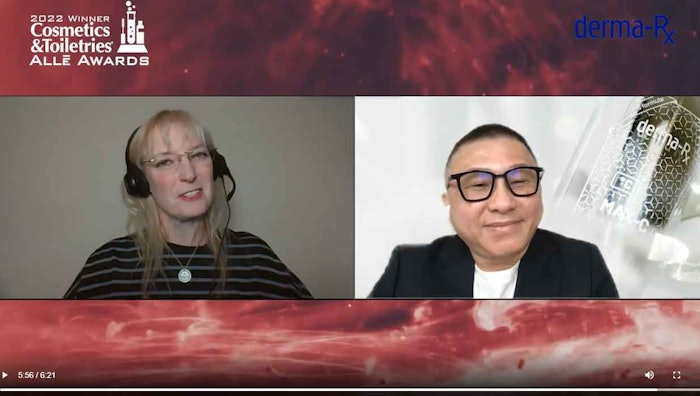 This video is sponsored by:
derma-Rx Laboratories Pte Ltd
The winner of the 2022 C&T Allē Award for "Most Significant Anti-aging/Well Aging Formula" in the prestige category was derma-Rx's Max-C antioxidant serum. The product is said to incorporate the most stable form of ascorbic acid conjugated to submicrometric gold particles and Kakadu plum extract—reportedly the world's highest source of vitamin C.
"The claims substantiation is relatively robust and the novelty of the delivery and actives are a positive," remarked the judges reviewing the product entry. In this sponsored video, CEO Frank Thong explains how it achieves efficacy and hits the mark for current anti-aging demands.
Register now to watch and learn more; it's free.