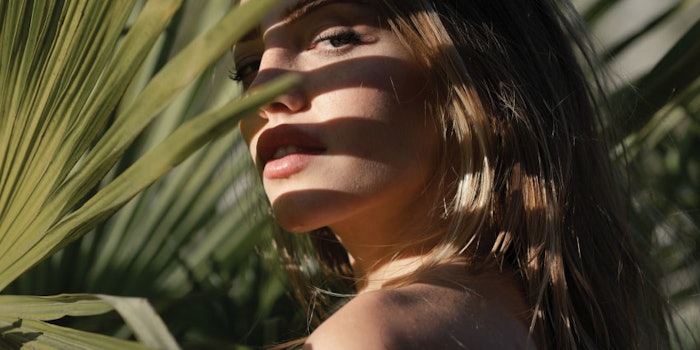 For the full article, read the June digital edition of  C&T magazine.
Today, demand for sun protection has grown, extending its reach into makeup products that boast protection from UVB rays and, in some cases, UVA rays (much like sunscreens). In relation, oils and fillers are two categories of ingredients can greatly influence the quality of UV protection and product stability over time. The present work describes these categories of ingredients and their properties in terms of UV-protective makeup.
Oil Categories
Oils in makeup are not only skin emollients but, once jelled, serve as flow promoters. As the main ingredients of oil phases in emulsions, oils determine application characteristics, absorption, water-resistance and skin feel during and after application, and participate in the binder's composition in compact powders.
Oils in lipsticks should be brilliant, i.e., with a high refraction index, and easily spreadable over the skin's surface. Since they soften waxes, oils decrease skin roughness and superficial friction; they can also help to form a stable, elastic, deformable and plastic superficial film on the skin. These characteristics are obtained by combining oils with medium melting point ingredients that are pasty at room temperature (i.e., butters).
The application and mechanical characteristics of makeup products are created through the calibrated combination of fatty substances in the formulation. Lipids in cosmetics can be divided by their polarity or chemical structure into six main categories: triglycerides, simple esters (mono), alcohols, ethers, acids and hydrocarbons; silicones and waxes fit into this last group.
Vegetable Oils
Vegetable oils are triglycerides, i.e., esters of three fatty acids and glycerin. They are highly polar due to the three ester bonds. Vegetable oils are especially prone to oxidation and changes in color due to light, oxygen and heat because the alkyl group has unsaturated fatty acids. For this reason, they are generally not appropriate for makeup products — even more so in the presence of UV filters, both chemical and inorganic. Among the vegetable oils, castor oil has been and is still one of the main vegetable oils used in makeup due to its great wetting properties for pigments and fillers and good resistance to oxidation.1
For the full article, read the June digital edition of  
C&T 
magazine.
References
Yeboah A., Ying S., Lu J., Castor oil (2021). Ricinus communis: A review on the chemical composition and physicochemical properties. Available at https://doi.org/10.1590/fst.19620