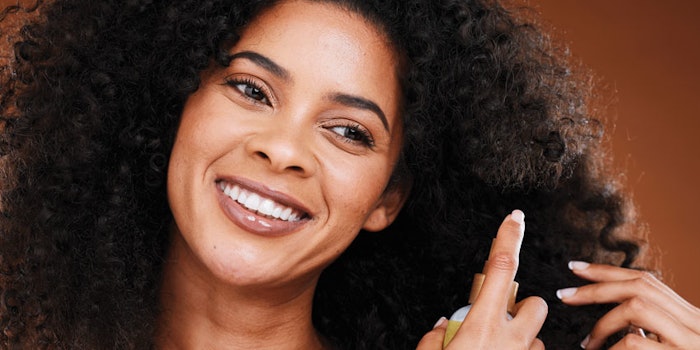 Read the full article in the June edition of C&T magazine
Hair cycling, inspired by the practice of skin cycling, is among the latest TikTok crazes, according to W magazine. This comes as no surprise, considering the well-known movement for the skinification of hair. Hair cycling steps include: detox and clarify, repair and strengthen, and prep for styling. These present areas for innovation in the hair care space. In this interview, Crisan Popescu, Ph.D., professor, RWTH Aachen University, describes current hair trends and their drivers and additional opportunities in this growing market.
C&T: What is trending in hair and scalp care?

CP: As a general working hypothesis: everybody wants to look smart and unique. In my view, that means the trends are the "people desires" of beauty and individualism. This drives consumers to seek individual treatments as they value what they perceive to be their specific features. This is reflected particularly in the way they color, style and shape their hair.
One may also notice that skin treatments influence hair habits: people look for products that treat their hair differently in the morning, for all day wear, versus at night. This is similar to the way cremes for skin were developed. Products for hair containing hyaluronic acid, an ingredient originally dedicated to skin care, are already on the market. As a result, people tend to buy products that allow them to make their own treatments, i.e., "in the kitchen."
To summarize, consumers want individualized hair treatments – be it cleansing, styling or coloring – and they are ready to do it at home.
Furthermore, people want all of this to be achieved as naturally as possible, without harming the hair – even protecting/repairing it – and to last as long as they like; usually, permanent coloration and treatments are perceived to be the harmful ones. This creates a space for products claiming to reform the hair structure, e.g. reforming bonds; and products claiming to avoid all synthetic ingredients, such as sulfates, silicones, etc. The trend of veganism is also emerging, where consumers seek to avoid any animal ingredient, such as fats and/or proteins.
C&T: What drivers are behind these trends?

CP: The main drivers, in my view, include: eco/green/saving the planet, health and aging. In terms of eco and green/saving the planet, this drives consumers to look for natural products that use plants/herbs and are made of natural ingredients, and to seek labels for vegan, halal, etc., products, as eco- or bio-labels are already out of fashion.
Considering health, people are more aware of the damage produced by various environmental factors, e.g., pollution, UV, heat and chemical treatments and wish to repair damaged hair. This turns people toward products that screen against polluting factors, UV and heat, and products that may induce or help the formation of new bonds in hair. Drying and heat shaping (styling) are also perceived as harmful practices, which leads to using tools with high levels of temperature control. It also leads to products that reduce or screen against side effects – although their over-use sometimes prevents the consumer from achieving the desired effects in hair.
Read the full article in the June edition of C&T magazine