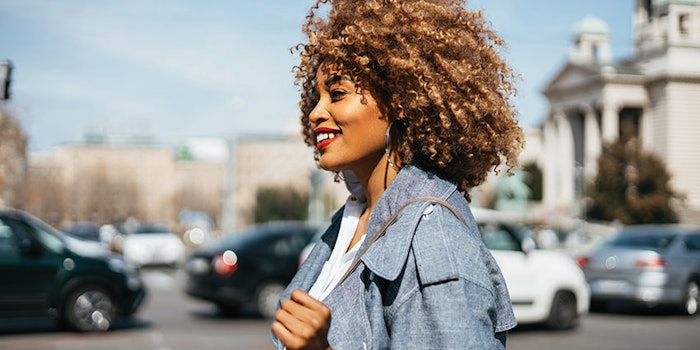 Read the full article in the June digital edition of C&T magazine.
Editor's note: A portion of the following article introduction was adapted with permission from Global Cosmetic Industry's March 2023 feature, "Sun Care's 2023 Glow Up."1
Globally, the sun care market was valued at $13.03 billion in pre-pandemic 2019, according to Fortune Business Insights (FBI). Following the upset of 2020 lockdowns, prestige sunscreens boomed by 60% year-over-year in the first quarter of 2021 alone, per NPD.
Given this momentum, FBI projects the worldwide sun care market will reach $16.84 billion by 2027. Growth will reportedly come from "skinified" multifunctional products and sustainable innovations.
It's interesting to consider how, in previous years, SPF-enhanced makeup and skin care were trending. Now the industry is seeing the flip side, positioning sunscreens as skinified, imparting anti-aging, antioxidant, hydration and other effects.
One growing niche area within the skinification of sunscreens is lip care. According to Beauty Pie data, lip sunscreen searches surged 72% in 2022. Earlier that year, Spate reported 17.5K average monthly U.S. searches for lip sunscreen; a growth of 28% year-over-year. Search terms related to lip sunscreen included: tinted, natural, ingredients, treatment, sensitive, balm and gloss.1
Also driving this market's success are changing consumer attitudes, such as the increased use of UV protection by consumers. Glossy recently reported that "frequent use of sunscreen is moving from a skin care trend to a long-term movement. According to data from Instagram's report, two out of three Gen-Z survey respondents said they plan to buy skin care or beauty products protecting against the sun and 'extreme weather.'"2
In fact, according to Spate data, online consumer searches are up for phrases related to sun damage. In relation, the topical ingredients commonly associated with sun damage care include the industry darlings retinol, coconut oil and rosehip oil.
On a broader scale, not surprisingly, with its popularity spanning industry segments, naturals is another area of interest for sun protection innovation. A recent article3 reviewed natural products and plant extracts for their potential as natural UV filters.
Per the article abstract, "some natural products or plant extracts with aromatic rings in their structures, such as flavonoids or polyphenols, can absorb UV to reduce sunburn, acting as a natural UV filter; they also show antioxidant or/and anti-inflammatory activity. This could explain why, although there are no officially approval natural commercial sun filters, more and more commercial sunscreen products containing plant extracts are available on the market.3
Many of these thoughts are similarly reflected by ingredient innovators within the industry, as our latest call for expert opinions revealed. Following are some of their insights.
Read the full article in the June digital edition of C&T magazine
.
References
Global Cosmetic Industry. (2023, Mar). Sun care's 2023 glow up. Available at https://gcimagazine.texterity.com/gcimagazine/march_2023/MobilePagedArticle.action?articleId=1859747#articleId1859747
Flora, L. (2022, Dec 29). From scalp to sunscreen: The beauty trends set to get bigger in 2023, according to social platforms. Available at https://www.glossy.co/beauty/from-scalp-care-to-sunscreen-the-beauty-trends-set-to-get-bigger-in-2023-according-to-social-platforms/
Li, L., Chong, L., Huang, T., Ma, Y., Li, Y. and Ding, H. (2022, Dec 19). Natural products and extracts from plants as natural UV filters for sunscreens: A review. Available at https://pubmed.ncbi.nlm.nih.gov/36536536/