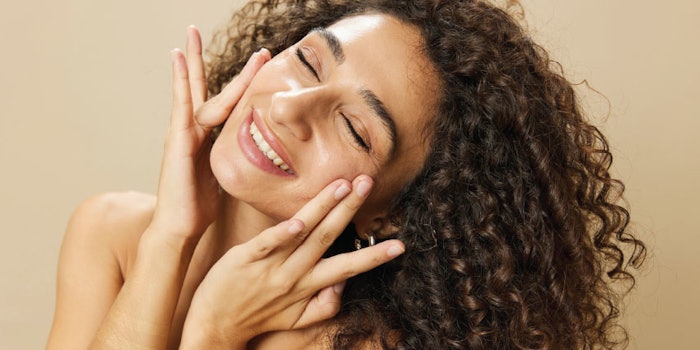 Read the full article in the May edition of C&T magazine.
Attitudes have changed in the anti-aging space. Terms such as well aging and healthy aging have redirected this category with a more positive outlook on the (mostly) inevitable changes life brings. Consumers are also taking preventative measures, e.g., "baby Botox," at a younger age to maintain their skin's youthful state. Even the once-elusive male cosmetic consumer segment is more frequently adopting anti-aging products and moisturizers.1
The Benchmarking Company recently published survey results in Global Cosmetic Industry2 wherein 82% of American female consumers polled (online, n = 3,157) said a woman should be proud to look her true age. Fifty-three percent reported they do not mind looking their age. Still, 67% admitted to being self-conscious about aging. In fact 58% of the Gen Z respondents reported having concerns about aging at as early as 23 years old. So while the notion of aging has become more well-respected and embraced, the same wrinkle-reducing, skin-smoothing, radiance-promoting, skin tone-evening, etc., effects are still desired.
How have these dynamics affected the current market for anti-aging products? And what new directions might they take? We asked several industry experts to weigh in; following are their responses.
Preventative Protection
"The market for anti-aging products is being shaped by trends toward preventative skin care, natural products and transparency," writes Serena Martz, technical marketing and R&D manager for Green Line. "Consumers are seeking products that not only address existing signs of aging, but also protect against future damage." Martz adds there also is growing awareness and concern for the ingredients used in skin care, with consumers demanding transparency from brands. "These trends are being driven by the desire for natural and sustainable ingredients that provide long-term benefits for the skin and align with a healthy lifestyle," she explains.
According to Martz, the anti-aging market is expected to continue to grow in the coming years, driven by an aging population and again, increasing consumer interest in preventative skin care. "One potential direction for the market is the development of personalized skin care products tailored to an individual's unique genetic makeup, lifestyle and environment," she notes. "Another direction is the integration of new technologies, such as artificial intelligence and virtual reality, to enhance the consumer experience and improve the effectiveness of anti-aging products."
To support a preventative approach, products to protect against future damage while addressing existing signs of aging will be important. The company's Vivify Plus (INCI: Myrothamnus Flabellifolia Leaf/Stem Extract (and) Aloe Ferox Leaf Extract), for example, is a natural ingredient that per Martz, safeguards against environmental stressors such as pollution and UVA rays. "[Vivify Plus] is an aqueous extract … that effectively shields the skin and hair from environmental stressors, aligning with consumers' preferences for natural and sustainable ingredients that provide protective benefits."
Aging Anxiety and Scientific Skin Care
Shujia Zhou, of Beri Pharma Co., Ltd., believes that aging anxiety, appearance anxiety and continuous improvements in living standards are driving the development of anti-aging products toward younger consumers. "[In parallel] with growing awareness of anti-aging [care] … among the Generation Z group, age-defying products are gradually becoming their mainstream choice," Zhou writes.
Scientific skin care will be a main driver for anti-aging products, "including high-end and efficient anti-aging products (e.g., with precise targets), combined with mature transdermal absorption technology, household beauty instruments, light medical beauty and anti-aging health food," Zhou explains. "These will be the mega trends in the future."
Per Zhou, enabling these directions are ingredients such as BeriCos EUK 134 (INCI: Ethylbisiminomethylguaiacol Manganese Chloride), BeriCos 10-HAD (INCI: 10-Hydroxy-2-Decenoic Acid) and BeriCos Pterostilbene (INCI: Pterostilbene), which can be used in anti-aging for anti-blue light/ultraviolet effects. In addition, nanoliposomes and supramolecular microcapsule encapsulation transdermal technologies can provide better absorption for the skin.
Read the full article in the May edition of C&T magazine.
References
Sobotka, M. (2023, Jan 5). Men's skin care with increased demand for anti-aging and natural products. Available at https://www.skininc.com/business/trends/news/22618559/mens-skin-care-market-grows-with-increased-demand-for-antiaging-natural-products
Herich, D. and Stansbury, J. (2023, Mar 30). Skin and hair anti-aging goes cross-generational. Available at https://www.gcimagazine.com/brands-products/hair-care/article/22793729/skin-hair-antiaging-goes-crossgenerational