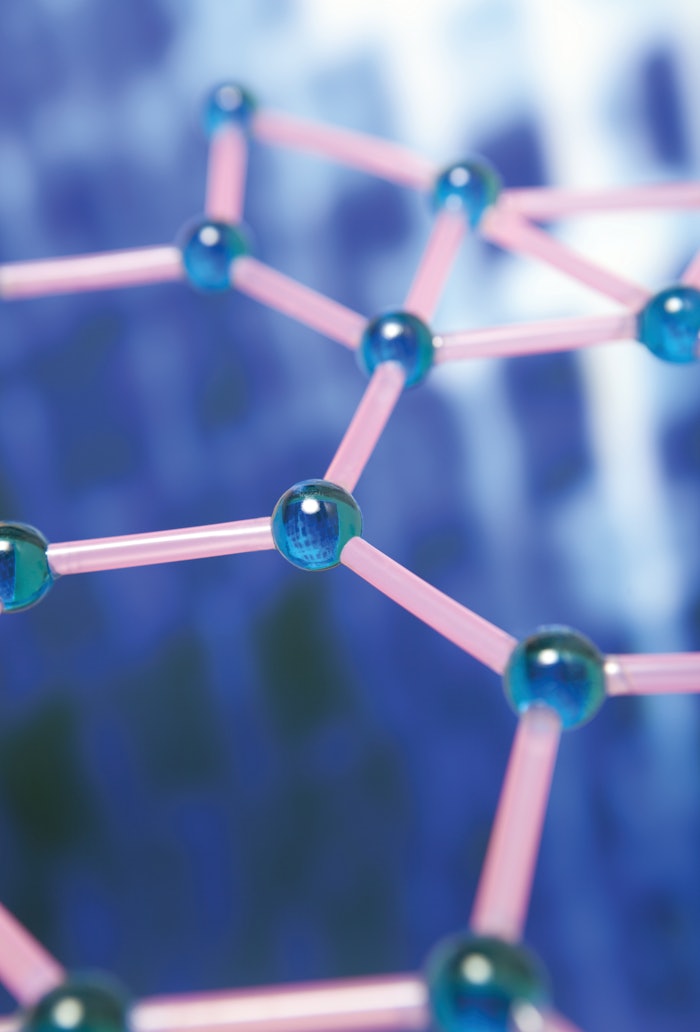 Read the full version in the February edition of  C&T Magazine 
Over the past two decades, N-acetyl-D-glucosamine (NAG) has established its role as a valuable ingredient in pharmaceuticals, nutraceuticals and cosmetics. But long before it was explored for its therapeutic and cosmetic benefits, NAG was already an integral part of several organisms, including shellfish, fungi and even humans.
As a naturally occurring amino-monosaccharide, NAG is the main monomeric unit of the homogenous polysaccharide chitin. Being one of the most abundant polymers found in nature, chitin and its monomer NAG can be found in fungal cell walls, insect exoskeletons and the shells of crustaceans.1 In humans, NAG can be found as part of heterogeneous polysaccharide hyaluronic acid (HA), which is composed of repeating D-glucuronic acid and NAG residues.2 As a major component of connective tissue, HA is found abundantly in the dermal layer of the skin, where it provides structure, regulates surrounding cells and ensures optimal water content, promoting skin hydration and elasticity.3
This natural role of NAG within the skin only begins to illustrate the cosmetic impact it can have on the skin's condition. Its reported effects, both in vitro and in vivo, paint the picture of an ingredient that can smooth and soothe the skin while visibly targeting the hallmarks of UV-induced photoaging.
Chemical Structure and Properties
NAG is an amide derivative of glucose with the same cyclic structure, having an acetyl-amino group on the second carbon and a molar mass of 221.21 g/mol (see Figure 1).4 It is a hydrophilic molecule and is mostly water soluble, which does impact its ability to be effectively delivered into the skin.5 However, in vitro Franz cell testing has shown the ingredient has an acceptable skin permeability profile.6 Furthermore, studies indicate that NAG encapsulation in a liposomal formulation allows for better skin delivery while also increasing its ability to deliver moisture to the skin.4, 5
Read the full version in the February edition of  C&T Magazine
References
Pedrali, A., Bleve, M., Capra, P., Jonsson, T., Massolini, G., Perugini, P. and Marrubini, G. (2015). Determination of N-acetylglucosamine in cosmetic formulations and skin test samples by hydrophilic interaction liquid chromatography and UV detection. Journal of Pharmaceutical and Biomedical Analysis. 107, pp.125-130.
Chen, J.K., Shen, C.R. and Liu, C.L. (2010). N-acetylglucosamine: Production and applications. Marine drugs. 8(9), pp 2493-2516.
Bissett, D. L. (2006). Glucosamine: An ingredient with skin and other benefits. J Cosm Derm. 5(4) 309-315; doi:10.1111/j.1473-2165.2006.00277.x
Wuttikul, K., Boonme, P., Thammarat, C. and Khongkow, P. (2021). N-acetylglucosamine microemulsions: Assessment of skin penetration, cytotoxicity and anti-melanogenesis. J Cosm Derm. 20(1) pp. 304-309.
Malaekeh-Nikouei, B., Golmohammadzadeh, S., Salmani-Chamanabad, S., Mosallaei, N. and Jamialahmadi, K. (2013). Preparation, characterization and moisturizing effect of liposomes containing glucosamine and N-acetyl glucosamine. J Cos Derm. 12(2) pp 96-102.
Bissett, D.L., Robinson, L.R., Raleigh, P.S., Miyamoto, K., Hakozaki, T., Li, J. and Kelm, G.R. (2007). Reduction in the appearance of facial hyperpigmentation by topical N-acetyl glucosamine. J Cosm Derm. 6(1) 20-26; doi:10.1111/j.1473-2165.2007.00295.x