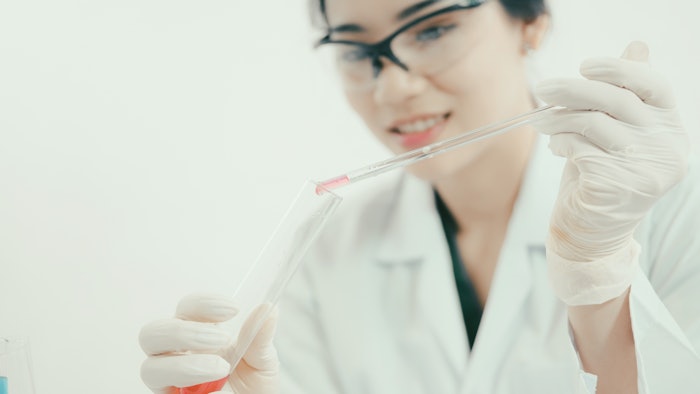 Read the full version in the October edition of C&T magazine.
Skin care has worked its way down from the face to the body, including the neck and décolletage areas, and is addressing everything from wrinkles to pigmentation through multimodal approaches. Prithwiraj Maitra, Ph.D. (PM), executive director of global skin care R&D for formulation, tech transfer, external innovation and skin biology at AbbVie, explained in a recent interview.
He additionally emphasized the need to better balance clinical tests to reflect a more diverse consumer base, and advised that it's time for formulators to return to the basics. Following is an edited transcript; scroll down to watch the full video.
C&T: What trends do you see in today's skin care? What are the consumer needs?
PM: The need for facial rejuvenation products has increased but interestingly, we are seeing emerging demand for both body anti-aging and care products, as more people are concerned about the quality care of their body skin. Neck skin, for example, is already a concern for consumers including millennials. We have also found that 43% of patients are now concerned with improving the appearance of their body skin below the neck, and this has gone up since last year. So, we are seeing some emerging trends for addressing aspects of aging beyond the face.
C&T: What is driving these needs?
PM: If you really think about it, body skin represents 95% if our total skin and yet so far, if you look at the products developed, ~95% are for facial skin aging. The way body skin ages is different and has special needs, and requires a very targeted approach. Many consumers may not know the signs of body aging can start as early as in their mid-twenties, and the skin may become thinner with age, which can further accelerate the signs of aging. This is a result of several factors.
We all know the extrinsic factors of aging such as sunlight, pollutants and smoke; and intrinsic factors of aging such as lack of sleep, stress and hormonal changes. We also know that collagen and elastin, which make up the dermal extracellular matrix, decrease with age, and with our modern sedentary lifestyles, there is actually a reduction in the microcirculation that provides nutrients to the organs, and that deposits and redistributes fat. So it's a very complex combination of factors that leads to visible signs of body aging such as crepiness, uneven skin tone and texture, sagging, edema and also signs of cellulite. The needs are there and real.
C&T: How are products being developed to address these different needs?
PM: I'll divide this in two different parts: the neck and décolletage, and other parts of the body. Neck skin actually has a very interesting and complex biology. The stratum corneum in this skin is thinner than on other parts of the body or the face. Uniquely, neck skin is the only skin surface that supports multiple ranges of motion. With contraction and movement, and as we age, it has been found that wrinkles in the neck area can be five times deeper than on the face. The neck and décolletage are also more exposed to external aggressors like pollutants and sun rays, which initiate the release of factors that cause the degradation of extracellular matrix (ECM) proteins. Lastly, as we age, fat deposition and redistribution is different for different individuals, so all this makes addressing the signs of aging in neck skin very interesting.
A paper published in JDD in 2021 talks about a multimodal approach to address different signs of neck aging, such as improving thickness, firmness and elasticity. This can be done by supporting dermal ECM synthesis; and recycling, remodeling and supporting the elastic fiber components. Also, we all know the dermal-epidermal junction (DEJ) is important and needs to be addressed as we target neck skin aging and neck care products. Finally, protection against the environmental aggressors is critical, as well as supporting proteosome activity and autophagy—so you really need this multimodal approach. The paper I shared talks about this strategy and also the clinical benefit of formulating with this approach.1
Read the full version in the October edition of C&T magazine.
References
Makino, E.T., et al. (2021, Feb 1). Efficacy and tolerability of a novel topical treatment for neck: A randomized, double-blind, reminen-controlled study. Available at https://pubmed.ncbi.nlm.nih.gov/33538566/