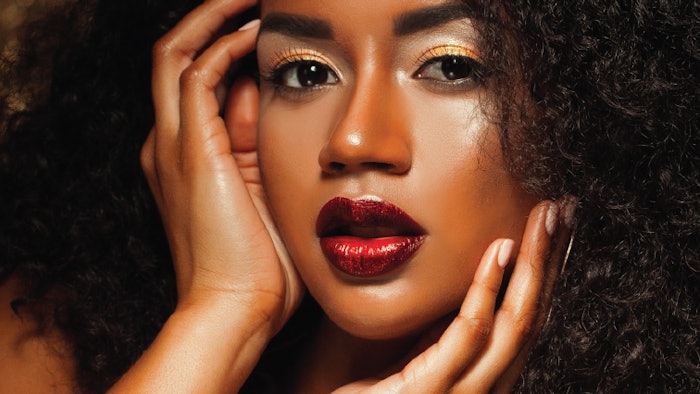 >>> EVENT ALERT: Join us Sept. 28 and 29, 2022, live in NYC for Beauty Accelerate and the C&T Allē Awards Dinner. Register now for the best rates. <<<
Anti-aging as a beauty industry term has experienced backlash. A year ago, WSJ reported products were being repositioned in a more positive light for well aging, healthy aging or even "investments in skin health." Regardless, the data paints a picture of youth-restoring products on the rise. Valued at $60.42 billion in 2021, it is expected to reach $119.6 billion by 2030 (2022-2030 CAGR 7.9%).2
Indeed, our sister brand, Global Cosmetic Industry, recently declared "The Return of Anti-aging," citing brand investor Christine Holcomb's review of beauty segments attracting attention—anti-aging being among them.3 Holcomb sees the stigma of anti-aging receding, noting consumers from ages 15 to 55 are purchasing products to reverse the signs of time.3
Research for anti-aging skin care also shows no signs of slowing. From a coconut oil/deer antler stem cell extract, and Eucalyptus globulus leaf-enriched bacterial nanocellulose membranes, to trending vitamin C, retinol, bakuchiol, hyaluronic acid, salicylic acid, calcium, etc., innovations, the industry is not short on ideas. This brings us to the current issue of C&T, which is focused on anti-aging and color + care cosmetics.
Voegeli, et al., explore age and beauty perception across ethnicities on Page 36. Silva and Dhillion profile ethyl ascorbic acid on Page 40 as a stabler form of vitamin C for antioxidant and skin brightening effects. Zappelli, et al., on Page 38, present a rose geranium extract to counteract the activation of skin-damaging pathways triggered by IR, HEV and UV irradiation. The formulary on Page 46 additionally offers well aging and anti-aging product concepts.
Color cosmetics also integrate actives for anti-aging and other benefits; Johnson explains how on Page 44. Multifunctional makeup is the topic of this month's "Expert Opinions" on Page 20, and Dobos explores the regulatory and formulation benefits of natural colorants for cosmetics on Page 22.
We hope this edition captures elements of anti-aging, health, color and care in one cohesive collection to advance your cosmetic R&D masterpieces.
References
https://www.wsj.com/articles/pro-aging-skin-care-wrinkles-secret-11613576450
https://bit.ly/3bOeCSe
https://www.gcimagazine.com/consumers-markets/article/22302117/the-return-of-antiaging
https://www.mdpi.com/2073-4409/11/4/597
https://www.mdpi.com/1996-1944/15/5/1982