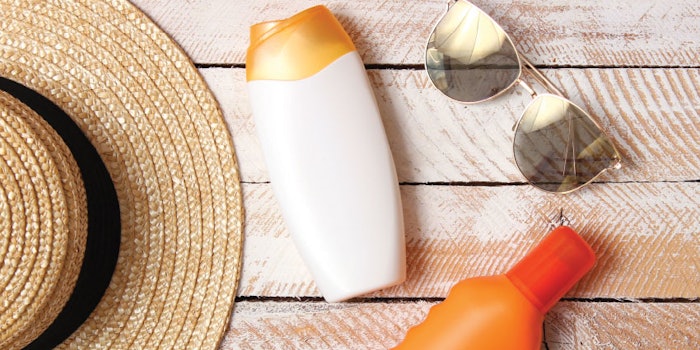 Read the full article in the April 2022 digital edition. . .
Not all sunscreens are created equal. This is an understatement in today's sunscreen market and one of the few things consumers, marketers and chemists can all agree upon. With product development increasing at exponential rates to accommodate consumers, the vast array of sunscreen options leaves the choice between mineral or chemical sunscreen at the most basic.
The sunscreen realm offers all formulation types—from sticks to sprays and lotions to oils, varying in high protection factors and low, depending on use. From a chemist's perspective, the limiting factor in sunscreen development was solely focused on how best to protect our largest organ while accommodating consumer choice; as of recent, we are not only focused on protecting people from the burning ball of fire in the sky, but also the planet. Due to this, I can assure you not all sunscreens are created equal.
Humans are smart (most of the time). Since the beginning of civilization, we have found ways to protect ourselves from the sun but it has only been within the last century that evidence-based sunscreen formulas existed. (Cue the chemists). The chemistry, research and development efforts, trial and error and sourcing of ingredients behind building sunscreen formulas are things consumers are not privy to. Research and development teams have been able to bend the laws of chemistry to accommodate a wide range of sunscreen forms and innovative creatively to achieve high protection results in parallel. This work is all balanced in tandem with ever-changing regulations and global requirements for the sunscreen actives in our formulas. The new dawn of organic, sustainable, zero waste, farm to face and things alike create an additional set of challenges for chemists. While I cannot speak for everyone, I say: challenge accepted.
My first mentor, Amit Patel, in my early career as a skin care chemist, said, "Once you have mastered formulating sunscreens, the rest is cake." There has been no truer statement. Brewing sunscreen juices is no small task for a chemist, not only due to consumer demands and regulations, as mentioned, but quantitative testing requirements vary around the globe. To achieve these results, the main ingredients (mineral or chemical) denoted to provide sun protection work in symbiosis with everything else in the formula. The lengthy ingredient list on the back of a sunscreen product provides some insight into this and what sunscreen formulation entails. So how do we create an innovative product that quantitatively protects the skin and the planet? It starts with ethical sourcing.