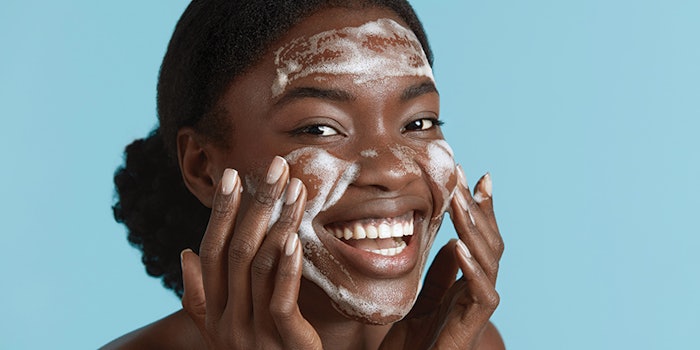 Read the full article in the April 2022 digital edition. . .
Cleansing and washing in a pH-neutral or mildly acidic environment — without stripping the lipids and reducing the skin barrier function — all while adding conditioning ingredients has been in vogue with skin care brands for more than a decade now.1 There are now multiple ranges of mild facial washes and cleansers on the market, and gentle cleansing firmly represents the first step of any skin care routine that works toward a healthy skin canvas. Apart from the factors we in the industry understand, though, is it more than the product formulation that plays a role in effective skin cleansing?
Cleansing and pH
The importance of maintaining a healthy skin barrier and metabolic functions such as desquamation and lipid synthesis is well-recognized. Many cleansers are formulated at or near the skin's pH and brands often imply to the consumer that these products will benefit the skin. However, such an assumption may not consider the specific interactions of ingredients with the stratum corneum under skin pH conditions.