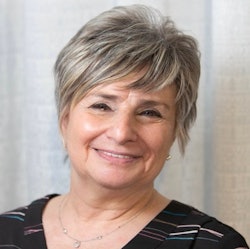 Mindy Goldstein, Ph.D., received her doctorate in the area of UV and gamma radiation damage to DNA, and DNA repair from New York University. She has been awarded patents in encapsulation and controlled release and has been involved in the cosmetic industry since 1987.
Goldstein currently leads her own consulting firm. She was most recently vice president of R&D for Atlantic Coast Media Group. Prior to this, she served as executive director of R&D and patent formula review for The Estée Lauder Companies Inc.
Goldstein is an active member of the Society of Cosmetic Chemists, having served in various capacities. She is currently the 2020 president.