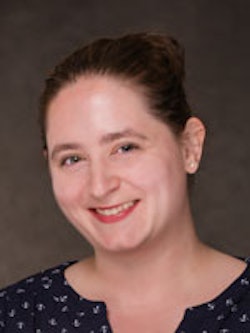 Sr. Principal Scientist, Haleon (formerly GSK)
Angela R. Eppler, Ph.D., currently serves as senior principal scientist at Haleon (formerly GlaxoSmithKline/GSK, acquired by Pfizer Consumer Healthcare). She specializes in the formulation and product design of topical personal care applications for the ChapStick, Anbesol and Preparation H brands.
Eppler earned her doctorate degree in pharmaceutical sciences with a specialty in cosmetic science from the University of Cincinnati. Before joining Pfizer, Eppler was employed as a biologist at the U.S. Food & Drug Administration in the cosmetic toxicology branch, where her research activities included skin absorption, metabolism of inflammatory mediators and the development of alternative in vitro skin irritation methods.