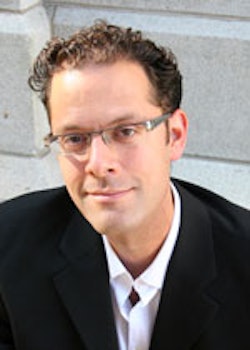 Co-founder and Chief Technical Officer, Somn
Walters earned his doctorate in chemical engineering from the University of Pennsylvania. During graduate school, he co-founded the nanotechnology start-up Ocular Technologies, which developed the a durable self-assembled monolayer (SAM) coating. In 2003, Walters joined Johnson & Johnson, and his work in polymer/surfactant interactions and surfactant effects on skin has led to the development of hydrophobically modified polymers for improved mildness in cleansers, and more than 25 patents and patent applications. In November 2017, he co-founded Somn, a company focused on sleep and its connections to health and beauty, for which he now serves as chief technical officer.
In 2009, he and colleagues received the Society of Cosmetic Chemists's (SCC) Best Paper Award for work on tissue-compatible mild cleansing systems. Additionally, J&J awarded Walters the Philip B. Hofmann Research Scientist Award for his work on novel mild cleansing systems. Collaborating with academic and industrial researchers, his research interests have included: particle stabilized emulsions; skin lipid monolayer organization; surfactant dynamics; and the history of cleansing. Walters has presented papers at a range of scientific conferences including the American Physical Society, the American Academy of Dermatology, and PA Nanotechnology and regularly gives lectures at the University of Pennsylvania.