Applechem
2 Cranberry Road, Unit A4
Parsippany, NJ 07054
View Supplier Listing on the Directory
Applechem is a cosmetic technology supplier with a diverse range of ingredients and intermediates for cosmetics, personal care and sun care formulations. We provide product solutions that not only resolve fundamental formulation challenges, but are also versatile, very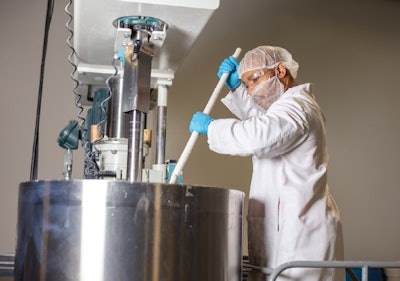 reliable, and user-friendly.
Our products emphasize consistent quality as well as user-friendly processing, with a focus on quality-of-life improvements for cosmetic formulators in the lab through to chemical engineers in the plant.
Here at Applechem, our experts have spent countless hours researching and testing to produce ingredients. This has allowed us to create innovations like stable, reliable mineral dispersions with no sediment whatsoever.
One of the qualities that sets Applechem apart is our commitment to constant innovation and improvement. We are constantly searching for new ways to enhance the functionality and efficacy of our ingredients, pushing the boundaries of what is possible in the formulation space. Additionally, we prioritize maintaining open and responsive communication with our customers, valuing and addressing their individual needs and concerns.
As a global supplier to the color cosmetics industry, we at Applechem stay on top of consumer trends by constantly monitoring market developments and gathering feedback from our customers. We also attend major cosmetic trade shows and conferences to stay up to date on the latest innovations in the industry. Additionally, our team of expert chemists regularly conducts research and development to create new products that meet current consumer demands.