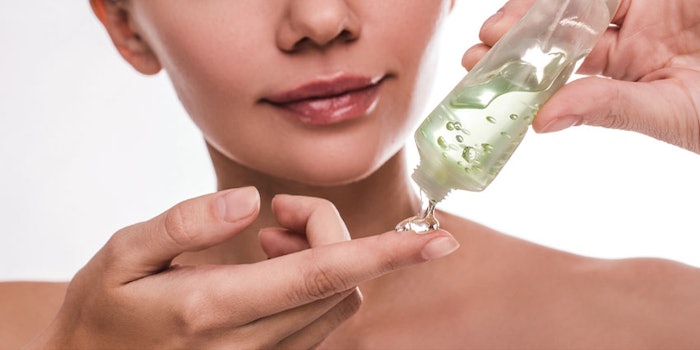 This editor's pick from Ingredion is a sample facial wash featuring Farmal Xanthan 2312 TC (INCI: Xanthan Gum), a natural thickener with high clarity.
The biopolymer can help transform "clean" beauty formulations with its high clarity and viscosity-building and suspension power. Farmal Xanthan 2312 TC is a polysaccharide produced by fermentation, and can be used across a broad range of personal care applications. At usage levels as low as 0.5%, it is reportedly easy to hydrate and can deliver unique sensory benefits.
Refreshing Face Wash
B.
Coco-Glucoside (Pureact Gluco-C, Innospec)
19.31
Cocamidopropyl Betaine (Amphosol HCG-HP, Stepan)
14.18
C.
Tetrasodium EDTA (Edeta BX Powder, BASF Care Creations)
0.10
Benzyl Alcohol (and) Dehydroacetic Acid (and) Benzoic Acid (Microcare BDB, Thor Personal Care)
0.75