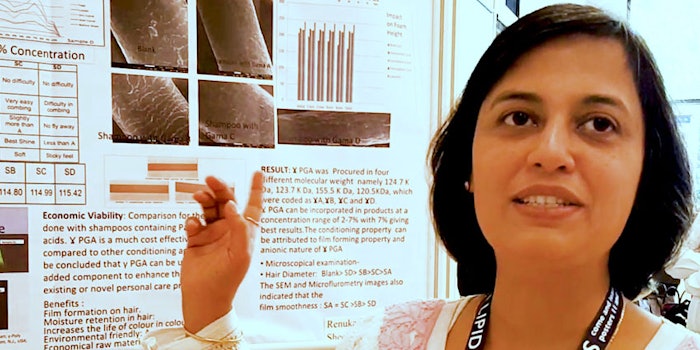 "Soybeans are generally fermented in water for the creation of tofu, etc.," said Renuka Thergaonkar, Ph.D., V.G. Vaze College, Mumbai. "Then the water is generally strained out." But taking this water and fermenting it using Bacillus subtilis (natto) can form a gamma poly glutamic acid that acts as a natural hair conditioner.
As Thergaonkar explained during the most recent IFSCC Congress, different molecular weights of gamma poly glutamic acid were formed, and her research team assessed each for their safety and efficacy in hair care applications.
"We found the material gives excellent conditioning properties, especially for wet and dry combing, as well as manageability....The material also had an excellent stability in finished products; up to three years."
Learn more from our exclusive video interview: