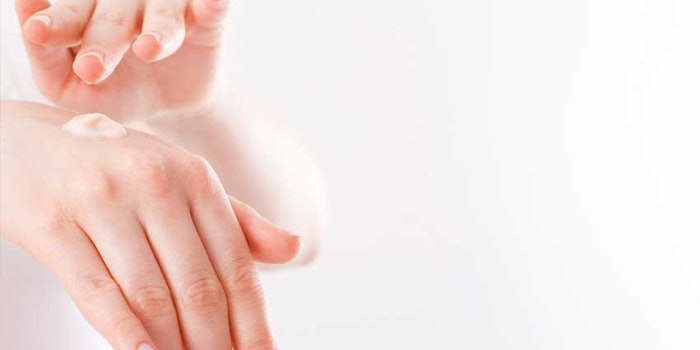 AAK Personal Care has developed three sample formulations that meet COSMOS requirements to show how certain ingredient combinations can produce more natural and appealing products.
"It can be a creative challenge for formulators when natural or eco-friendly certification is required, as there is a limited list of approved ingredients," said Jarek Tabor from AAK's Innovation and Technical Support team. "When choosing, it's important to remember that ingredients with the same INCI name do not always represent the same aspects of quality, stability and cosmetic usability.
"Although they carry a higher price label, specialty cosmetic grade plant oils can be more efficient in the long run as they negate the need for antioxidant stabilizers and other additives. Not only is the raw material itself superior, but the final product is also safer and stabler, with good sensorial properties [while providing the] functionality expected from cosmetics, such as improved skin condition and appearance."
Moisture Rescue Eco-Conscious Body Cream
Formulated with 95% natural ingredients, this gel-cream is both eco- and skin-friendly. The softening texture can be used to start the day, or after a workout for rebalancing and hydrating.
This formula features Lipex Bassol C (INCI: Canola or Olus or Vegetable Oil), which is a processed rapeseed oil having long-lasting lubricity and stability against photo-induced oxidation. This ingredient has a neutral fragrance and transparent appearance, which enables formulators to include Lipex Bassol C in high concentrations without altering the color and scent of the final formulation. With these capabilities, the ingredient can be utilized as an alternative to mineral oil in COSMOS-compliant formulations.
Natural Glow Eco-Conscious Face Polish
Developed with 96% natural ingredients, this formulation is a multi-tasking skin cleanser that helps to dissolve and remove skin impurities. The cleanser can be applied to wet skin using circular movements to exfoliate the surface, stimulate microcirculation and leave the skin glowing after rinsing. Additionally, the product helps deliver nourishing, plant-based lipids.
The key ingredient, Akogel (INCI: Hydrogenated Vegetable Oil) is a low-occlusive, semi-solid vegetable gel with oxidative stability and neutral fragrance. This ingredient is beneficial to all skin types and can be utilized as a moisturizing alternative to gels in COSMOS-compliant formulas.
Winter Comfort Eco-Conscious Hand Cream
This rich nourishing formula is created with 97% natural ingredients and makes dry hands look and feel smooth, soft and restored. This cream acts as a glove, helping to seal in moisture to rebalance and hydrate the skin.
Bringing softening and sealing properties, the featured ingredient in this cream is Lipex SheaSoft (INCI: Butyrospermum Parkii (Shea) Butter), which is used as a natural base for COSMOS-compliant formulations. 
Editor's note: Learn more about sustainable innovation at the new 2017 in-cosmetics "Sustainability Corner," sponsored by Cosmetics & Toiletries and Global Cosmetic Industry.