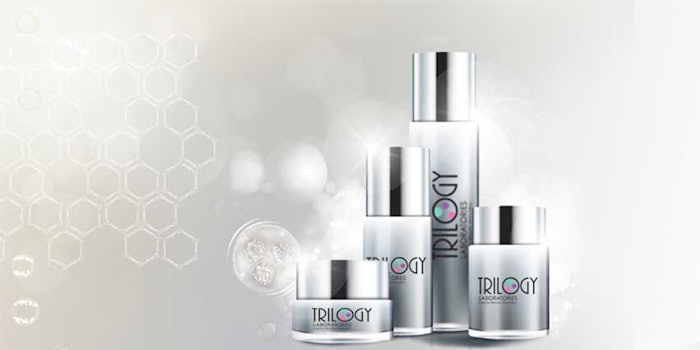 Washing and sanitizing hands is a more frequent ritual than ever before due to COVID-19. As such, Trilogy Laboratories has developed a mask to replenish moisture in itchy, dry and irritated hands.
Related: A Delicate Dance: Mildness and Efficacy to Cleanse Compromised Skin
"In these unprecedented times, where hands are taking a beating from harsh antibacterial and sanitizing products, this mask provides a deep level of moisturizing protection and relief," said Kristen Flaharty, Ph.D., Trilogy Laboratories owner and founder. "Our customers asked for a product that would provide relief, and we're happy to deliver something truly extraordinary."
The hand mask is formulated with three active ingredients: saccharide isomerate, mallow extract and edelweiss, to combat the effects of harsh chemicals used during the pandemic to kill germs. The main ingredient is the saccharide isomerate, which is said to hydrate deeply into dermal layers and provide extended moisturizing action for up to 72 hr.
According to Trilogy Laboratories, mallow extract is similar to saccharide isomerate in that it brings moisture back to the skin, but it also softens and conditions the skin. Mallow extract contains mucilage, polysaccharides and tannins that soothe the skin while moisturizing. This ingredient therefore is a match to calm irritated, dry and sensitive skin.
Previously: Top Ingredients, Claims and Categories Since COVID-19
Finally, edelweiss extract acts as an antioxidant to help keep the skin supple, firm and moisturized. It also triggers the skin's natural healing process and protects against environmental pollutants and other external factors. Edelweiss stimulates the generation of new skin cells and increases skin elasticity, all while providing high moisture benefits and a silk-like texture on the skin, imparting emollience.
Based on these ingredients, the hand mask penetrates deeply to provide lasting relief. It can be used as an overnight hand mask treatment or as a deeply hydrating hand cream.
Source: Trilogy Laboratories­