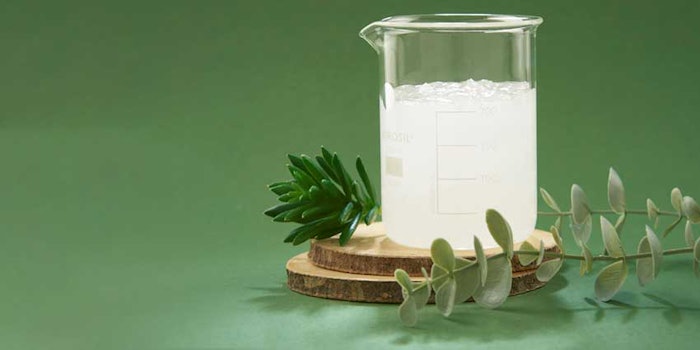 Galaxy Surfactants Ltd.
Galaxy Surfactants Ltd.'s (GSL) GalEcoSafe range of surfactants (INCIs: Vary) are fatty alcohol ether sulfates with low 1,4-dioxane levels.
Previously: Galaxy Surfactants Marks 10 Years of Sustainability by Highlighting its Business Benefits
This range of ingredients is designed to help formulators comply with regulatory requirements and can be used for eco-safe products. According to GSL, 1,4-dioxane is a common by-product in manufacturing fatty alcohol ethoxylates and fatty alcohol ether sulfates. The U.S. Environment Protection Agency has classified 1,4-dioxane as, "likely to be carcinogenic to humans," by all routes of exposure.
According to the NY State Senate Bill S4389B (NYS4389B), passed in December 2019, all household cleaning products, cosmetic products and personal care products containing 1,4-dioxane at concentration levels greater than trace amounts will be banned beginning in January 2022.
The company's GalEcoSafe range was designed to ensure products comply with the NYS4389B law. The content of 1,4-dioxane in the range is 5 ppm maximum, making the formulations safe while keeping them functional. This will ensure that products utilizing these ingredients are compliant while preventing the need to reformulate.
The range can be used in a variety of hair and body care applications, such as shampoos, body washes, hand washes and more.