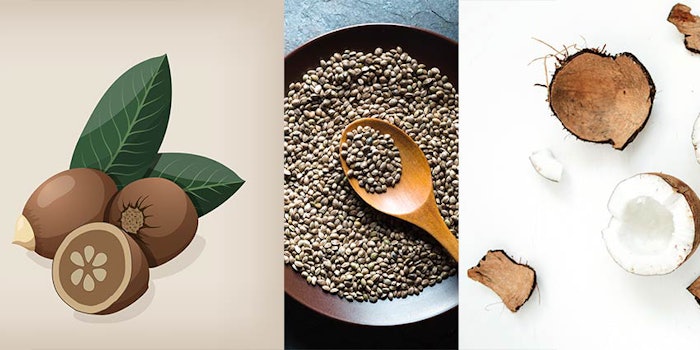 Colonial Chemical is bringing three ingredients to in-cosmetics Global 2019.
ColaTeric BBS (proposed INCI: Babassuamidopropyl Hydroxysultaine)—A mild surfactant from Brazilian babassu oil, ColaTeric BBS offers foaming and viscosity-building properties compared to traditional coconut or palm kernel products. It has a high active content and is supplied preservative-free.
ColaTeric HBS (proposed INCI: Hempseedamidopropyl Hydroxysultaine)—Derived from hemp seed oil, ColaTeric HBS is an extremely mild surfactant which provides superior skin feel and can replace traditional alkanolamides in cleansing applications (particularly sulfate-free systems).
ColaTeric CHGL (INCI: Cocamidopropyl Hydroxysultaine (and) Glyceryl Laurate)—A blend of coconut derivatives, ColaTeric CHGL is ideally suited for sulfate-free systems and offers improved skin feel, foaming and viscosity building attributes. It is supplied preservative-free, is globally compliant, and has a high bio-based content. Additionally, in many formulations it can enhance preservation.
in-cosmetics Global 2019 will be held April 2-4, 2019.