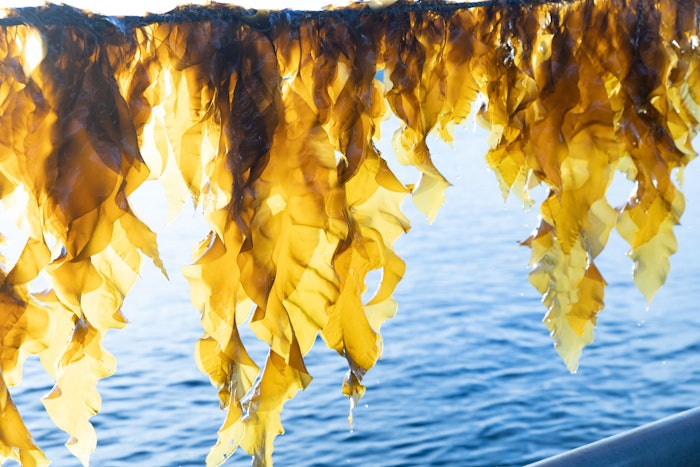 Tatum at Adobe Stock
Ocean-/marine-derived beauty ingredient innovation is on the rise, primarily materials drawn from algae. Now comes news that Sacramento-based Macro Oceans has unveiled a new Hydrating Marine Polysaccharide, derived from Alaska seaweed (Saccharina latissima), which reportedly provides clinically proven hydration for skin and hair care products, per third-party trials.
The biotechnology startup produces the cosmetic bioactive compound by using green chemistry to gently isolate the complex, naturally hydrating polysaccharides found in the source seaweed. 
The waste product from this process is then used to produce food and plant-based bioplastic packaging, according to Macro Oceans. Furthermore, farmed seaweed is reportedly a regenerative, carbon-negative crop, ensuring a low carbon footprint for the final cosmetic material.
Macro Oceans' investors include Refactor Capital, Lowercarbon Capital and McKinley Capital. 
"Cosmetic customers want natural products that actually work and supply chains they can be proud of," said CEO Matthew Perkins. "Today, with this product, cosmetic brands no longer have to choose. Not only does our product work, but it's also 100% made in the U.S. and really good for the environment."