C&T Summit is Coming
Save the Date!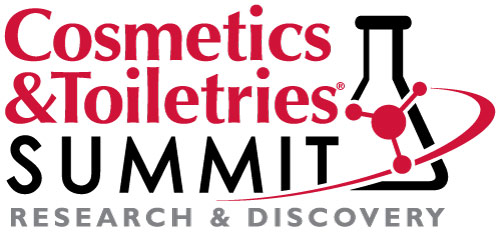 Join us at C&T Summit, June 26 & 27, 2014. This new event focuses on high-level science and hands-on practical application for the cosmetic scientist. Sign up for the mailing list for more information.
Featured on cosmeticsandtoiletries.com
Dec 09, 2013 | 02:47 PM CST
By: To Yo Be, Contributing Consultant
Cosmetics in Brunei are regulated by the country's "Medicines (Cosmetic Products) Regulations 2007," which are in line with the ASEAN Cosmetic Directive (ACD) and require all importers/ manufacturers to notify the Ministry of Health (MoH) before launching any cosmetic product in the local market.
Dec 09, 2013 | 02:44 PM CST
By: Rachel L. Grabenhofer, Cosmetics & Toiletries…
As I write this, I have just made a bold appearance in Rio de Janeiro; and no, this has nothing to do with topless beaches. At the 2013 IFSCC Conference, colleagues were surprised by my feisty new auburn hair color, formerly a light blonde. In fact, some did not recognize me. My bold appearance even made its way into a media demonstration at the L'Oréal Research Center, although to show hair damage, but still. . . Cosmetics & Toiletries' latest collection of articles is also all about appearances.
Dec 04, 2013 | 08:00 AM CST
By: Susan Raffy, Susan Raffy Consulting
One of the first mainstream temporary hair colors to come to market is the Bumble and Bumble's spraychalk. This product is a "wild, quick-dry tinted hairspray for a splash of color and style" that comes in various colors. This column will review the ingredient listing for functionality.
Sponsored Content
Dec 03, 2013 | 01:02 PM CST
Sponsored Content
Oct 30, 2013 | 11:50 AM CDT
Dec 12-13, 2013

SCC Annual Scientific Meeting & Technology Showcase

New York, NY

Feb 19-21, 2014

Personal Care Homecare Ingredients (PCHi) 2014

Shanghai, China

Feb 20-21, 2014

The Legal and Regulatory Forum on Cosmetics

New York, NY, USA

Mar 09-14, 2014

Principles and Practice of Cosmetic Science

Bournemouth