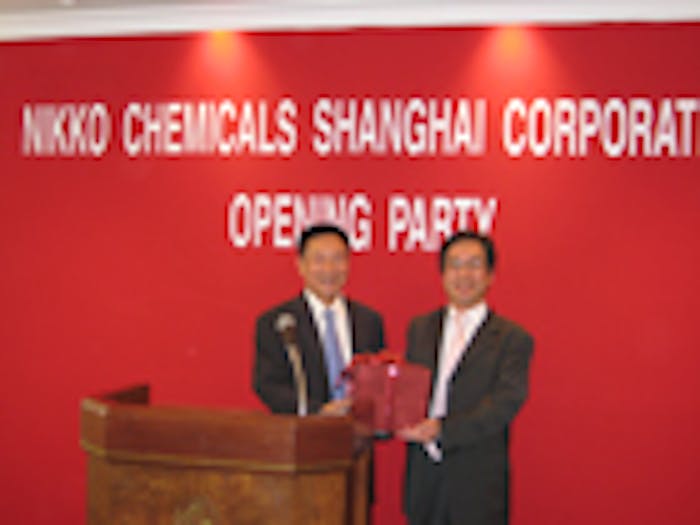 Nikkol Group celebrated the opening of its Shanghai office in May. Nikkol Group entered the China market seven years ago when Toshiki International Corp. (Shanghai) and Beijing Dongcaidaily Chemicals Co. Ltd. were established to serve the domestic cosmetic market. A representative office was established in 2004 to perform the market research and to have direct connection with the China market.
In May this year, Nikkol Group held an opening party of Nikko Chemicals (Shanghai), which was attended by global distributors and partners. According to the company, the establishment of Nikko Chemicals (Shanghai) is a significant step for Nikkol Group. It plays a key, strategic role in the globalization program of Nikkol Group, in addition to expanding the market in China.
With the expansion in China, Nikkol Group targets to support the growing China market through technical support, brand enhancement, and seminars.