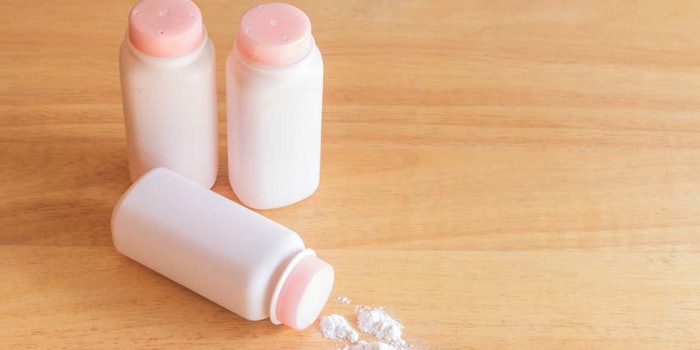 Bloomberg reports that an Illinois jury has cleared Johnson & Johnson (J&J) of responsibilities in one woman's talc-cancer case.
Jurors in St. Clair County, Illinois, rejected a demand by the family of Elizabeth Driscoll to pay up to $50 million in damages over her 2016 death. Additional details were not disclosed.
Both Bloomberg and MSN sources highlighted the company still faces some 29,000 similar law suits over its talc-based powders. In addition, J&J reportedly set aside $4 billion in February 2021 to cover settlement and legal costs of the cases.
This news follows a July 19, 2021, Reuters report stating that J&J might restructure its talc activities into a new business that could enter bankruptcy. On July 29, however, Bloomberg Law reported the company has agreed to delay taking any actions in bankruptcy court.