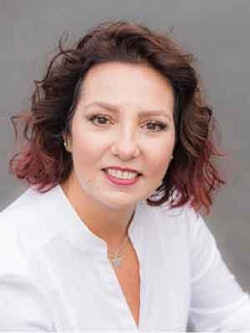 A New Jersey, USA, based expert in sun and anti-aging innovation, Anne-Sophie Brillouet is the head of skin health R&D for the sun and makeup category at Kenvue (previously J&J Consumer Health). In this role, she oversees end-to-end activities for new product innovation and base business support. Brillouet has multiple publications and patents to advance the standard of care for consumers. With 25+ years of beauty industry expertise built on a foundation of science, she has a passion for the consumer and deep market knowledge.
Brillouet is also an award-winning product innovator and visionary R&D leader, focusing on strategy, collaborative culture and mentoring highly diverse cross-functional global teams from product development to launch. She is additionally skilled at translating insights to actionable solutions to drive brand growth and market leadership. Prior to joining Kenvue, Brillouet served multiple leadership positions at Johnson & Johnson Consumer Health, enabling some key successful launches for Neutrogena such as Hydroboost and leading retinol innovation with the Rapid Wrinkle line.
Anne-Sophie earned her master's in chemistry from ESCOM and a postgraduate degree in cosmetology at ISIPCA, both in France. She is passionate about creating an inspiring vision, passing on positive energy and fostering collaboration across teams of experts.