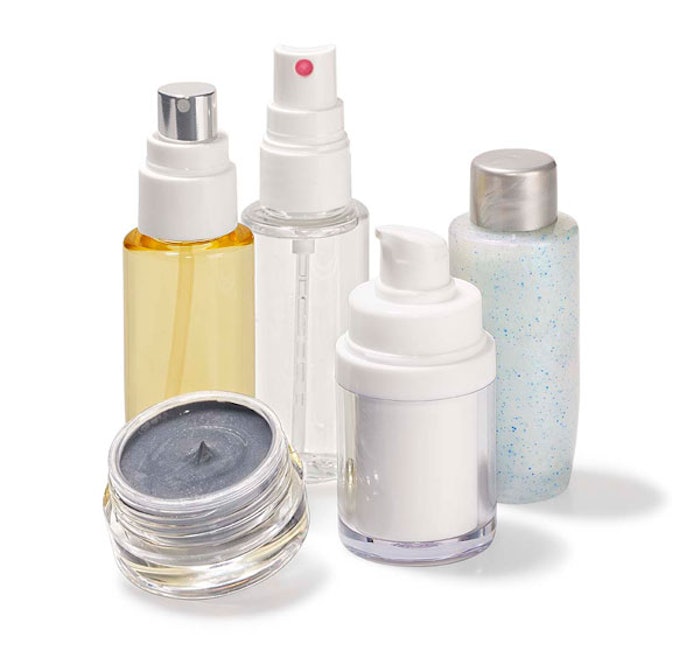 Merck KGaA has plans to provide in-cosmetics Global attendees a "next-level cosmetics experience" this year, with several interactive elements led by the motif, "Made to Adorn."
The company's interactive exhibit will feature everything from live makeup demos and color trend predictions, to experiment stations where guests can experience functional fillers, learn the physics of color, and sample microbead replacements, mom-to-be products, insect repellent solutions and more.
Understanding Color Physics
The Merck KGaA, Darmstadt, Germany, Surface Solutions Academy will offer opportunities to study special effect pigments and learn more about the physics behind their unique color effects. Supported by experts from Merck, visitors can operate a uniquely designed device to examine how colors change depending on the angle of incident light.
Effect Pigment Launches
The newest additions to the Merck's effect pigment portfolio will also be showcased. These include a luminous matte pigment, Ronastar Black Allure (INCI: Iron Oxides (CI 77499) (and) Silica (and) Titanium Dioxide (CI 77891) (and) Mica), which offers futuristic elegance with a micronized, velvety powder feeling. In addition, Ronastar Red Lights (INCI: Not Available), the latest addition to the company's Smart Effects portfolio, achieves intense, crystal-like sparkle with a small particle size and gentle touch on the skin.
Functional, Eco-friendly Fillers
The company reports its rich variety of functional fillers also will be available for closer inspection. With mattifying, skin-correcting and texture-improving capabilities, the products also provide a sustainable alternative to microplastic in cosmetic formulations. In relation, aligned with efforts to conquer microbeads, the company will demonstrate how desired results can be achieved in different emulsions without microplastics. 
Transformational Textures
At the "Water Station" display, it's all about touching and feeling. Here, Merck KGaA, Darmstadt, Germany's guests can experience how expertly formulated applications change texture when they are placed under water or applied to skin. Shaving gels, peel-off masks and waterproof sunscreens, as well as a new powder-to-cream foundation, are ready to explore.
Makeup Demos and Trends Forecasting
The company's "Make-up & Trends Station" will provide a glimpse into the future of color cosmetics. "Trend analysis and forecasting are an integral part of our solutions offering," explained Beate Anniés, head of cosmetics solutions at Merck KGaA, Darmstadt, Germany. "Twice a year, we develop a color forecast in close collaboration with the renowned forecasting agency NellyRodi."
In conjunction, the company's color forecast for spring/summer 2020 will be presented alongside professional makeup artists, demonstrating the four key trends in live sessions with international models. A special highlight will be the opportunity to meet experts from the forecasting company.
Concepts for Moms-to-be
Also during in-cosmetics Global, the company will feature its "Pure Love Kit" formulas for moms-to-be and new moms. Targeting the unique needs that accompany physical changes during and after pregnancy, these formulations help to maintain or restore beautiful, flawless skin. In addition, this concept offers formulations specially designed for baby's delicate skin using carefully selected and mainly naturally derived ingredients.
Scalp and Skin Health
The company's "Root Miracle Kit" concept is focused on active ingredients for a healthy scalp. For consumers living in urban areas, the scalp is typically weakened and more fragile due to various stressors. Merck will therefore highlight solutions to protect, soothe and nourish all areas of uncovered skin, including the scalp.
Skin-friendly Repellent
Finally, IR3535 (INCI: Ethyl Butylacetylaminopropionate), the company's insect repellent, will be highlighted. The eco-friendly and safe ingredient provides reliable protection against mosquitos, ticks, lice and other pests. The company reports it shoos away unpleasant insects without harming them yet is gentle to the skin and safe for use on babies and pregnant women. It also is biodegradable.
Technical Presentations
In relation, the company highlights two innovation seminars it will present in Theatre 1:
"Maintain Flawless and Beautiful Skin—Minimize Impacts of Pollution on Skin," by Marina Lefort, technical marketing manager, on Thurs., April 4, 2019, from 12:40 p.m. to 1:10 p.m.; and
"Asianization of Skin Care—Skin Loving, Multi-step Beauty Routines," by Vivien van de Water, Asia sales and marketing director, on Thurs., April 4, 2019, from 1:30 p.m. to 2:00 p.m.
For more information, visit Merck KGaA, Darmstadt, Germany, at booth M70 during in-cosmetics Global.